---
Bohemian Grove - Magda Hassan - 30-10-2010



Intro


The Bohemian Grove is one of the more important places in the United States where businessmen, politicians, army officers, and scientists can sit around with each other and talk about anything they're interested in. Although networking is officially not allowed, going on summer camp together clearly aids in the "bonding process" - a concept everyone knows from school or work. It's no surprise then that the expression "makes it easier to pick up the phone" has been mentioned more than once. In contrast to business, politics can be discussed openly in the Grove and it seems that whether or not a particular candidate is liked by the Bohemians can make or break his career.
1970s or 1980s, dinner in the forest. About 85% of the Bohemian Grove members are from California.

If you are interested in my thoughts on the symbolism surrounding the Cremation of Care and the Bohemian Grove you can

take a look here

. Nothing of that is discussed in this article.

On this page you can find a short historical timeline of the Bohemian Grove, a list of some of the relatively recent visitors of camp Mandalay, an analysis of the British visitors, and the layout and location of the Bohemian Grove itself. The

membership list

included with this article consists of almost 600 names, all of them with biographies, some more extensive than others. There's a separate

list

of the 104 Bohemian Grove camps. At the bottom of this article you can find many cached references in which a lot of the names in the membership list can be found.

The material in this article deals with topics I generally missed in all the other articles about the Bohemian Grove, so I guess most of you will find it a useful expansion.

Brief timeline of the Bohemian Club and the Bohemian Grove.

1872 The Bohemian Club is organized in San Francisco as a gathering place for men who like the arts and literature. The clubhouse is located in the Astor Hotel on Sacramento Street and the owl is chosen as the club's symbol.

1874 The Club has 182 members.

1875 The Bohemian Club's motto, "Weaving spiders, come not here", first appears on a Club announcement. It was taken from Shakespeare's "A midsummer Night's Dream".

1877 The Club has outgrown the Astor Hotel and moves to 430 Pine Street in San Francisco.

1878 In 1878, several dozen Bohemians hold a Jinks in the forest in Sonoma County near what is now known as Camp Taylor (California Historical Society, Bohemian Club 1947). This was the start of a long Bohemian tradition of trekking to the Sonoma County redwoods during July and August of each year for camping and self entertainment.

1882 The Club's patron saint becomes John of Nepomuk. The legend says that St. John was killed in 1393 at the orders of Wenceslaus IV, King of the Bohemians & King of the Holy Roman Empire, because he didn't want to disclose the confessional secrets of Queen Johanna of Bohemia. Today, St. John symbolizes the right to privacy of the Bohemians.

1885 The extremely successful Joseph D. Redding is elected president of the Bohemian Club. He will devise the Cremation of Care in 1893. Where he got his inspiration for the ceremony isn't clear. Redding is a very successful attorney for the Southern Pacific Railroad Company, which is owned by the Rockefeller-connected Pilgrims Society families of Harriman & Harkness. Redding is considered a musical genius. (2) More details on this in the article that deals with the symbolism surrounding the Bohemian Grove. Also more information in the membership list.

1887 The Club has 561 members, which are a combination of literary figures and San Francisco businessmen. Among them are 4 members of the Crocker banking family, 3 Spreckles, William Randolph Hearst, Bay Area shipbuilder Arthur W. Moore, columnist and writer Ambrose Bierce, writer Henry George, and 14 officers from the Army and Navy. Other Bohemian Club writers are Charles K. Field, Ina Coolbrith, Bret Harte, Daniel O'Connell, and Mark Twain.

1892 The 70 ft. high Buddha statue is built within the Sequoia Valley, now known as the Bohemian Grove. It is modeled after the Daibutsu of Kamakura, the Great Buddha from Japan. The statue used to be part of the Cremation of Care.

1893 Joseph D. Redding creates the Cremation of Care and serves as High Priest of Bohemia during this ceremony. Within a couple of years he will move his business to New York where he again becomes part of 'high society'. The Bohemian Club starts renting a piece of land in the Sequoia Valley from the Sonoma Lumber Company. They will do this until 1899 when they make their first land purchase.

1899 The Bohemian Club buys a 160 acre piece of land in the Sequoia Valley, today known as the Bohemian Grove. The Club will make twenty-eight purchases of land over a 67 year period. Today it owns 2,712 acres. The New York Times writes two articles about the Cremation of Care and how impressive it is.

1905 The Washington Post reads: "The Taft party to-day visited the Bohemian grove of redwoods...", which is the first reference I have seen to presidents visiting the Bohemian Grove.

1913 The Cremation of Care ceremony is moved to the first weekend of the encampment.

1914 The Bohemian Club has 1259 members, of which 787 resident members, 241 non-resident members, 19 Navy officers, 49 Army officers, 29 faculty members, 114 associate members, and 20 honorary members.

mid 1920's The Lake is built. It is about 100 feet wide and 400 feet long. Or for everybody outside of the United States: 30 meters wide and 124 meters long.

1929 The concrete owl is built and there are 169 camps in the Bohemian Grove.

summer 1933 The Club takes up residence at the Sir Francis Drake Hotel when the dismantling of the old clubhouse begins. The club has grown to about 2000 members. A large new Club House is opened the following year.

1941 Membership drops to 1643 due to World War II.

1981 The Lake is relined with earth and concrete. It has an artificial waterfall tumbling into it, and water lilies are kept in natural-looking patterns by water jets embedded in the lake bottom. The only natural aspect to the lake is the early morning mist rising off of it every morning.

1994 There are 124 camps in the Bohemian Grove.

Mandalay
Many camps in the Bohemian Grove contain very prestigious visitors.




July 23, 1950, Eisenhower, Hoover, Edward Teller, and Ernest Lawrence in one of the camps of the Bohemian Grove.


You have camps like Cave Man, Hideaway, Hill Billies, Hillside, Isle of Aves, Lost Angels, Mandalay, Midway, Owl's Nest, Sempervirens, Silverado Squatters, and Stowaway. Mandalay seems to be the camp for international relations and consists of many members officially or otherwise connected to the intelligence agencies. Mandalay is the only camp you cannot just walk into, and before you are allowed on the compound someone will ask you who you have an appointment with. If you're cleared for access, you are taken up the hill with an electric pulley, designed by Bechtel. Many members of camps like Hill Billies or Stowaway (Rockefellers and Morgans) have been to Mandalay at one time or another.

Visitors of Mandalay

and who they primarily represent




Armacost

, Samuel H.
Sources:1994, Peter Martin Phillips, 'A Relative Advantage: Sociology of the San Francisco Bohemian Club, Appendix C'; June 18, 2003, SF Weekly, 'The World According to Bechtel'
Bank of America; Merrill Lynch; Weiss, Peck & Greer L.L.C.; Stanford Research Institute (SRI) International; Chevron; CFR.



Atwater

, H. Brewster, Jr.
Sources: July 24, 2004, Santa Rosa Press Democrat, 'Eclectic Crowd for Annual Bohemian Grove Gathering-Powell, Rumsfeld, Grateful Dead top Guest List'
General Mills.



Bailey

, Ralph E.
Sources: Sonoma County Free Press, 'Bohemian Grove Fact Sheet'
J.P. Morgan; Morgan Guarantee Trust; Du Pont; Continental Oil Co.; Clean Diesel Technologies, Inc.; Fuel Tech.



Bechtels

(3)
Sources: 1994, Peter Martin Phillips, 'A Relative Advantage: Sociology of the San Francisco Bohemian Club' (Bechtel designed part of Mandalay); July 2000, Don Eichelberger, 'Bohemian Club and the Power "Crisis"'; June 19, 2001, Counterpunch, 'Meet the Secret Rulers of the World'; June 18, 2003, SF Weekly, 'The World According to Bechtel'
Bechtel Company; Trilateral Commission; Heritage Foundation (primary funder); directors Chase Manhattan; CFR; 1001 Club.



Brady

, Nicholas F.
Sources: 1994, Peter Martin Phillips, 'A Relative Advantage: Sociology of the San Francisco Bohemian Club, Appendix C'; June 19, 2001, Counterpunch, 'Meet the Secret Rulers of the World'; June 18, 2003, SF Weekly, 'The World According to Bechtel'
Dillon Read & Co.; Rockefeller University; SMOM; CFR.



Brandi

, Frederic H.
Sources: 2005 email exchange between me and G. William Domhoff
Dillon, Read & Co.; Father German Steel Trust; Pilgrims Society.

Brandi, James H.
Sources: 2005 email exchange between me and G. William Domhoff
UBS Warburg; ThyssenKrupp.



Bush

, George H.W.
Sources: 1994, Peter Martin Phillips, 'A Relative Advantage: Sociology of the San Francisco Bohemian Club'
CIA; U.S. president; Trilateral Commission; CFR; Atlantic Council of the United States; Father was SMOM.



Casey

, William J.
Sources: 1993, Robert Parry, 'Trick or Treason - The October Surprise Mystery'; Sonoma County Free Press, 'Bohemian Grove Fact Sheet'
SEC; CIA; Wackenhut; Export-Import Bank; Iran-Contra; CFR; Le Cercle; Atlantic Council of the United States; SMOM; Associate of Armand Hammer.



Cooley

, Richard P.
Sources: 1994, Peter Martin Phillips, 'A Relative Advantage: Sociology of the San Francisco Bohemian Club, Appendix C'
Wells Fargo; Seafirst Bank; Smithsonian; RAND; CFR.



Ducommun

, Charles E.
Sources: 1994, Peter Martin Phillips, 'A Relative Advantage: Sociology of the San Francisco Bohemian Club, Appendix C'
Stanford psychology and education; Ducommun Inc. (formerly Ducommun Metals & Supply Co.); Lockheed Leadership Fund



Ehrlichman

, John D.
Sources: 2005, G. William Domhoff, 'Social Cohesion & the Bohemian Grove'
Hullin, Ehrlichman, Roberts & Hodge, Seattle; Top adviser to Nixon. Convicted for Watergate.



Firestone

, Leonard K.
Source: July 17, 1975, G. William Domhoff, 'Is there a ruling class?'; 1994, Peter Martin Phillips, 'A Relative Advantage: Sociology of the San Francisco Bohemian Club, Appendix C'; July 2000, Don Eichelberger, 'Bohemian Club and the Power "Crisis"'; June 19, 2001, Counterpunch, 'Meet the Secret Rulers of the World'
Firestone empire; World Affairs Council of L.A.



Flanigan

, Peter M.
Sources: 1994, Peter Martin Phillips, 'A Relative Advantage: Sociology of the San Francisco Bohemian Club, Appendix C'; June 18, 2003, SF Weekly, 'The World According to Bechtel'; 2005, G. William Domhoff, 'Social Cohesion & the Bohemian Grove';
Assistant to Nixon; Dillon, Read, & Co.; UBS Warburg; Anheuser-Busch; SMOM; CFR.



Flanigan

, John
Sources: 1994, Peter Martin Phillips, 'A Relative Advantage: Sociology of the San Francisco Bohemian Club, Appendix I'
Relative of Peter.



Ford

, Gerald R.
Sources: July 2000, Don Eichelberger, 'Bohemian Club and the Power "Crisis"'
United States president 1974-1977; Citigroup; CFR; Bilderberg



Ford

, Henry
Sources: 1994, Peter Martin Phillips, 'A Relative Advantage: Sociology of the San Francisco Bohemian Club'
Ford. Built everything for the the nazis and bolsheviks. antisemite.



Gates

, Thomas S., Jr.
Sources: 2005, G. William Domhoff, 'Social Cohesion & the Bohemian Grove'
Drexel & Co.; Morgan Guaranty Trust Company; Smith, Kline & French Laboratories; CFR; Pilgrims Society



Hawley

, Phillip M.
Sources: 1994, Peter Martin Phillips, 'A Relative Advantage: Sociology of the San Francisco Bohemian Club, Appendix C'; Sonoma County Free Press, 'Bohemian Grove Fact Sheet'
Carter Hawley Hale Stores; Trilateral Commission; Business Roundtable.



Horton

, James K.
1994, Peter Martin Phillips, 'A Relative Advantage: Sociology of the San Francisco Bohemian Club, Appendix C'
Shell; Standard Oil; Pacific Gas & Electric; Southern California Edison Co.; First Interstate Bank of California; Pacific Mutual Life Insurance; Lockheed



Houghton

, Amory, Jr.
Sources: 2005, G. William Domhoff, 'Social Cohesion & the Bohemian Grove'
Corning Glass Works; Congressman; CFR; Business Council; Pilgrims Society.



Johnson

, Charles B.
Sources: 1994, Peter Martin Phillips, 'A Relative Advantage: Sociology of the San Francisco Bohemian Club, Appendix C'
Franklin Resources.



Kaisers

(3)
Sources: July 2000, Don Eichelberger, 'Bohemian Club and the Power "Crisis"'; June 19, 2001, Counterpunch, 'Meet the Secret Rulers of the World'; 1994, Peter Martin Phillips, 'A Relative Advantage: Sociology of the San Francisco Bohemian Club, Appendix C'; July 24, 2004, Santa Rosa Press Democrat, 'Eclectic Crowd for Annual Bohemian Grove Gathering-Powell, Rumsfeld, Grateful Dead top Guest List'
ICF Kaiser Consulting Group, Kaiser Foundation; CFR.



Kearns

, Henry
Sources: 2005, G. William Domhoff, 'Social Cohesion & the Bohemian Grove'
Bechtel; Export-Import Bank.

Kennedy, David M.
Sources: 2005, G. William Domhoff, 'Social Cohesion & the Bohemian Grove'
Continental Illinois Bank; Trust Company; CFR; Mormon bishop.



Kissinger

, Henry
Sources: November 1989, Spy Magazine, 'Masters of the Universe Go to Camp: Inside the Bohemian Grove'; 1994, Peter Martin Phillips, 'A Relative Advantage: Sociology of the San Francisco Bohemian Club'; July 2000, Don Eichelberger, 'Bohemian Club and the Power "Crisis"'; June 18, 2003, SF Weekly, 'The World According to Bechtel'
Rockefeller and Fritz Kraemer protege; Le Cercle; Pilgrims; Bilderberg; CFR; Trilateral Commission; Atlantic Council of the United States; Open Russia Foundation; Forty Committee; J.P. Morgan; Kissinger Associates; Hollinger International; AIG.



Knight

, Andrew S. B.
Sources: 1994, Peter Martin Phillips, 'A Relative Advantage: Sociology of the San Francisco Bohemian Club, Appendix F' June 19, 2001, Counterpunch, 'Meet the Secret Rulers of the World'
UK; The Economist; Rothschild & Murdoch interests; Reuters; Ditchley; Bilderberg; RIIA; Stanford Hoover Institution.



Lewis

, Drew L.
Sources: June 18, 2003, SF Weekly, 'The World According to Bechtel'
Union Pacific Corp.; CFR.



Littlefield

, Edmund W.
Sources: 1994, Peter Martin Phillips, 'A Relative Advantage: Sociology of the San Francisco Bohemian Club, Appendix C'; July 2000, Don Eichelberger, 'Bohemian Club and the Power "Crisis"'
General Electric; Bechtel Investment Co.; Stanford Research Institute (SRI) International.



Marting

, Walter A.
Sources: 2005, G. William Domhoff, 'Social Cohesion & the Bohemian Grove'
Hanna Mining Company.



McCone

, John Alex
Sources: 1993, Robert Parry, 'Trick or Treason - The October Surprise Mystery'; July 2000, Don Eichelberger, 'Bohemian Club and the Power "Crisis"'
Atomic Energy commission; Bechtel; CIA; SMOM.



McLean

, John G.
Sources: 2005, G. William Domhoff, 'Social Cohesion & the Bohemian Grove'
Continental Oil Company; CFR.



Mettler

, Ruben F.
Sources: 1994, Peter Martin Phillips, 'A Relative Advantage: Sociology of the San Francisco Bohemian Club, Appendix C'
Hughes Aircraft Co.; consultant DoD; Ramo-Wooldridge Corp.; TRW Inc.; Space Technology Laboratories (STL); Goodyear Tire; Merck & Co.; CFR; Trilateral Commission; Japan Society; Japan-U.S. Economic Relations; Defense Industry Advisory Council; President's Task Force on Scientific Policy; Business Roundtable; Business Council



Morrow

, Richard M.
Sources: 1994, Peter Martin Phillips, 'A Relative Advantage: Sociology of the San Francisco Bohemian Club, Appendix C'
Amoco Corporation; National Acadamy of Engineering; Commercial Club; close to the Bechtels.



Nixon

, Richard M.
Sources: 1994, Peter Martin Phillips, 'A Relative Advantage: Sociology of the San Francisco Bohemian Club'
CFR; United States president 1969-1974; Le Cercle; Pilgrims Society.



O´Reilly

, David
Sources: July 24, 2004, Santa Rosa Press Democrat, 'Eclectic Crowd for Annual Bohemian Grove Gathering-Powell, Rumsfeld, Grateful Dead top Guest List'
ChevronTexaco; J.P. Morgan; Business Roundtable; Business Council; Trilateral Commission; National Petroleum Council; DAVOS.



Peterson

, Rudolph A.
Sources: 1994, Peter Martin Phillips, 'A Relative Advantage: Sociology of the San Francisco Bohemian Club, Appendix C'
Bank of Hawaii; Bank of America; Gianninni Foundation; CFR; Bilderberg; Asia Foundation.



Powell,

Colin Luther
Sources: June 18, 2003, SF Weekly, 'The World According to Bechtel'
Four-Star General; Joint Chiefs of Staff; US Secretary of State; Pilgrims Society; Trilateral Commission; CFR.



Reed

, Philip D.
1994, Peter Martin Phillips, 'A Relative Advantage: Sociology of the San Francisco Bohemian Club, Appendix C
NY Fed; American Express; Bankers Trust; International Executive Service Corps; Winston Churchill Foundation of the US; Carnegie Endowment for International Peace; CFR; Pilgrims Society



Reichardt

, Carl E.
Sources: June 18, 2003, SF Weekly, 'The World According to Bechtel'
Wells Fargo; Ford Motor Company.



Rocard

, Michel
Source: November 1989, Spy Magazine, 'Masters of the Universe Go to Camp: Inside the Bohemian Grove'
French socialist prime minister.



Sage

, Andrew G. C.
Sources: 2005, G. William Domhoff, 'Social Cohesion & the Bohemian Grove'
Lehman Brothers; Sage Capital Corporation; Robertson Ceco Corporation; American Superconductor Corp.



Shultz,

George P.
Sources: 1994, Peter Martin Phillips, 'A Relative Advantage: Sociology of the San Francisco Bohemian Club'; July 2000, Don Eichelberger, 'Bohemian Club and the Power "Crisis"'; June 19, 2001, Counterpunch, 'Meet the Secret Rulers of the World'; Sources: June 18, 2003, SF Weekly, 'The World According to Bechtel'; July 24, 2004, Santa Rosa Press Democrat, 'Eclectic Crowd for Annual Bohemian Grove Gathering-Powell, Rumsfeld, Grateful Dead top Guest List'
Bechtel; J.P. Morgan Chase; Washington Institute for Near East Policy; Pilgrims Society; Trilateral Commission; CFR.



Smith

, William French
Sources: July 2000, Don Eichelberger, 'Bohemian Club and the Power "Crisis"'; 2005, G. William Domhoff, 'Social Cohesion & the Bohemian Grove'
Attorney general under Reagan; President's Foreign Intelligence Advisory Board; General Electric.



Trent

, Darrell M.
Sources: 1993, Robert Parry, 'Trick or Treason - The October Surprise Mystery'
Rollins Environmental Services, Inc.; National Security Council; NATO; Twice a deputy campaign manager for Reagan; President's Office of Emergency Preparedness; hosted CIA director William Casey in 1980. Volcker, Paul A. Sources: Alex Jones

Chase Manhattan; FED; CFR; Bilderberg; Group of Thirty; Trilateral Commission; RAND; Le Cercle; Pilgrims Society; Japan Society; Ditchley; J. Rothschild Wolfensohn & Co.; Power Corporation; Hollinger International.



Watson

, Thomas J., Jr.
Sources: Sonoma County Free Press, 'Bohemian Grove Fact Sheet'
IBM; Pilgrims Society; 1001 Club; CFR.



Weinberger

, Caspar W.
Sources: 1994, Peter Martin Phillips, 'A Relative Advantage: Sociology of the San Francisco Bohemian Club'
Federal Trade Commission; Bechtel; Iran-Contra Affair; Forbes magazine; Ditchley; CFR; Trilateral Commission; Pilgrims Society; Chatham House Foundation; Winston Churchill Memorial Trust

The 48 gathered members of camp Mandalay represent the following organizations:
CFR 24
Pilgrims Society 11
Trilateral Commission 10
Bechtel (counted only 1 for 3 Bechtels) 8
Morgan banking interests 5
Knights of Malta (SMOM) 5
Le Cercle 4
Atlantic Council of the U.S. 3
CIA directors 3
Ditchley 3
1001 Club (several Bechtels were members) 2
RAND 2
SRI International (chairman) 2


Pictures taken in 2004 and-or 2005. The lake, Hillbillies camp, and the owl shrine

British visitors

British visitors always seem to be closely connected to the British Crown and the major banks in the City of London. If they stay more than one day it is quite possible that all of these British representatives spent the night in camp Mandalay. The individuals below are the only ones I have found so far. Look for longer biographies in the

membership list

.

Prince Philip


Sources: 1972, Norman Loyall McLaren, "Prince Philip in the Grove (p. 456; page includes picture of Prince Philip at the Grove)"
Made an off-season visit to the Bohemian Grove in November 1962.



Queen Elizabeth


According to Texe Marrs the Queen visited the Bohemian Grove in 1983. Would be interesting to confirm or disprove. Normally women aren't allowed in the Bohemian Grove.



Andrew Knight


Sources: 1994, Peter Martin Phillips, 'A Relative Advantage: Sociology of the San Francisco Bohemian Club, Appendix F' June 19, 2001, Counterpunch, 'Meet the Secret Rulers of the World'
Recent visitor of camp Mandalay. Governor of the Ditchley Foundations since 1981. Editor of The Economist and expanded its offices to Brussels. Director of Rothschild Investment Trust since 1997. Important functions at News Corp. and BskyB. Director of Reuters. Governor of the Atlantic Institute for International Affairs. Governing council of the Royal Institute of International Affairs. Member of the Steering Committee of Bilderberg.



John Major


Sources: July 12-18, 2001 issue of the Northern California Bohemian
Recent visitor who gave at least one speech at the Bohemian Grove. Prime Minister of the U.K. 1990-1997. Chairman of Carlyle Europe since 2001. Chairman of the Ditchley Foundation since 2005 and a member of the Queen's Privy Council. Le Cercle members Robert Cecil and Norman Lamont were running his election campaigns.



Lord Christopher F. Patten


Sources: date unknown, Mary Moore, Sonoma County Free Press
Held at least one speech at the Bohemian Grove in 1998. Member of the Privy Council since 1989. As the last Governor of Hong Kong, he left the state on July 1, 1997, together with The Prince of Wales, on board of the HM Yacht Britannia.



Lord Peter Levine


Sources: August 5, 1999, Mary Moore, Sonoma County Free Press, 'Bohemian Grove - Lakeside talks & other mischief'
Former advisor to Margaret Thatcher. Became Lord Mayor of London in 1998. Gave a speech at the Bohemian Grove in 1999 called 'We Reinvented Government Before You Did'. Chairman of Lloyd's of London in 2004. Patron of the Lloyd's Yacht Club.



Sir John Keegan


Sources: August 12, 1929, Time Magazine, 'Revived Rails'
An English military historian specializing in 20th-century wars. Lectured for 26 years at the Royal Military Academy Sandhurst. Defence Correspondent. Knighted in 2000.

Sir Hubert Brand
Sources: August 12, 1929, Time Magazine, 'Revived Rails'
Rear-Admiral in the British navy, extra equerry to the King (1922), principal naval aide to the King (1931-1932), and a visitor of the Bohemian Grove in the early part of the 20th century (at least in 1929). One of his brothers, Lord Robert Brand, was a major player in Milner's Round Table. One of Robert's many positions was as a financial adviser to Lord Robert Cecil, chairman of the Supreme Economic Council of the Versailles Peace Talks (1919). Robert Cecil was a member of one of the most powerful dynastic families behind the British throne since the 1500s. The father of Robert Cecil also was a primary founder and coordinator of both the initial Rhodes secret society and the later Round Table, according to Carroll Quigley. Other family members of Sir Hubert Brand also played a large role in the British empire.


Layout and location

Don't forget the membership list, the camps list, or the article on the symbolism of the Bohemian Grove.
[1] 1892, Lewis Publishing Co., 'San Francisco County Biographies'
[2] June 25, 1899, New York Times, '"Bohemia" in California'
[3] July 9, 1899, New York Times, 'An Entertainment in a Forest Grove' [4] April 22, 1906, New York Times, 'California's Women Here are Going to Aid' (Redding in New York)
[5] August 12, 1929, Time Magazine, 'Revived Rails'
[6] November 22, 1932, New York Times, 'Joseph D. Redding, Coast Attorney, Dies'
[7] August 7, 1933, Time Magazine, 'Bohemians'
[8] August 7, 1964, Time Magazine, 'Walden West'
[9] May 13, 1971, Nixon expresses his opinion about the Bohemian Grove
[10] July 17, 1975, G. William Domhoff, 'Is There a Ruling Class?'
[11] August 5, 1985, Fortune Magazine, 'The male manager's last refuge'
[12] 1987, Kerry Richardson, 'The Bohemian Grove and The Nuclear Weapons Industry: Some Connections'
[13] November 1989, Spy Magazine, 'Masters of the Universe Go to Camp: Inside the Bohemian Grove'
[14] November/December 1991, Extra!, 'Inside Bohemian Grove: The Story People Magazine Won't Let You Read'
[15] June 11, 1993, Washington Times, David Gergen comment about running naked
[16] 1994, Peter Martin Phillips, 'A Relative Advantage: Sociology of the San Francisco Bohemian Club'
[17] July 1997, Sonoma County Free Press, 'Supreme Court Justice Antonin Scalia Speaks at the Grove'
[18] 1997, anonymous, 'A Summer Job at the Grove'
[19] August 2, 1999, The Sacramento Bee, Bohemian Grove update
[20] July 2000, Alex Jones, 'Cremation of Care Transcript'
[21] July 2000, Don Eichelberger, 'Bohemian Club and the Power "Crisis"'
[22] 2000, Alex Jones, 'Occult Activities at the Elite Bohemian Grove in Northern California Exposed!'
[23] June 8, 2001, Peter Phillips, 'San Francisco Bohemian Club: Power, Prestige and Globalism'
[24] June 19, 2001, Counterpunch, 'Meet the Secret Rulers of the World' [25] January 22, 2002, The Press Democrat, 'In jailhouse interview, suspect says he sneaked into exclusive Monte Rio club prepared to kill' [26] June 18, 2003, SF Weekly, 'The World According to Bechtel'
[27] July 23, 2003, SF Gate, 'Hallinan panned for giving alleged Fajitagate victim a break Some say D.A. tries to help credibility of his star witness'
[28] July 2003, Sonoma County Free Press, 'Bohemian Grove'
[29] July 2004, San Francisco Chronicle, 'Bohemian Grove Gathers Again' [30] July 22, 2004, New York Post, 'Gay Porn Star Services Bohemian Grove Members'
[32] July 24, 2004, Indymedia, 'The Grateful Dead Play At Bohemian Grove!'
[33] July 30, 2005, San Francisco Examiner, 'Bohemian Grove endorses Roberts; 10 yrs in Iraq'
[34] 2005, G. William Domhoff, 'Social Cohesion & the Bohemian Grove' [35] September 6, 2005, Coast to Coast AM, Jon Ronson talks about the fanaticism during the Cremation of Care. Alex Jones and Ronson also talk about their tapes that got erased.

Author:

Joël van der Reijden

Written:

September 7, 2005

Last update:

October 13, 2006 (small edit in November 2008)

Version:

1.7




---
Bohemian Grove - Magda Hassan - 30-10-2010



Bohemian Grove


Incomplete membership list

continually updated

Important note:

Rather than official membership, this list is a collection of past

visitors

of the Bohemian Grove. Some of them, like Bill Clinton, only visited once, while others come here almost every year.

Also, if you're wondering why this list contains no sources like some of the other lists on this site, that's because I started out as a simpleton, thinking I wouldn't need to double-check my information. I also assumed other people would just accept my information as correct, and if they didn't, that would simply be their problem. Only a year or so after finishing this list did I realize things just don't work that way, especially not with controversial topics like conspiracies.

Anyway, if you follow the sources in the accompanying article, you will find most of the names in this list. I might add a number of sources in 2008. Don't know if I can make time for that - doesn't really have prority.



Abel, Brent M.


Isle of Aves
President California Bar Association 1974-1975, director U.S. Trust of Delaware Inc. in 1986.


Adams, Robert M. Jr.


Sundodgers


Robert McCormick Adams Jr.

(born 1926) is a U.S. anthropologist. He served as the provost of the University of Chicago from 1982 and 1984. He served as the secretary of the Smithsonian Institution from 1984. Member of the Council on Foreign Relations.


Adams, William H.


Meyerling
Director at XTO Energy, Inc. since 2001. Adams has been a director of XTO Energy since 2001. He is Executive Regional President of Texas Bank in Fort Worth, Texas. Prior to that, he was employed by Frost Bank from 1995 to 2001, where he most recently served as President of Frost Bank-South Arlington. He also served as Senior Vice President and Group Leader of Commercial/Energy Lending at Frost Bank.


Adolf, Gustaf


He was the Crown Prince of Sweden at that time (House of Bernadotte) and the eldest son of Gustav VI Adolf of Sweden and his first wife Princess Margaret of Connaught. His mother was a granddaughter of Queen Victoria since she was the daughter of HRH Prince Arthur, Duke of Connaught and his wife, Princess Margaret Luise of Prussia. On October 19, 1932 he married Princess Sibylla of Saxe-Coburg-Gotha, daughter of Carl Eduard, Duke of Saxe-Coburg and Gotha. Princess Sibylla was a great-granddaughter of Queen Victoria, a granddaughter of HRH Prince Leopold, Duke of Albany. In 1947, Prince Gustaf Adolf was killed in an airplane accident at the Copenhagen Airport in Copenhagen, Denmark. One of his sons is Carl XVI Gustaf , today's King of Sweden. In 1929, Time Magazine named him as a honorary member of the Bohemian Grove.


Akers, John Fellows


Yale Delta Kappa Epsilon, joined IBM in 1960 as a sales trainee in San Francisco following active duty as a Navy carrier pilot, president IBM Data Processing Division in 1974 (then IBM's largest domestic marketing unit), vice president IBM in 1976, senior vice president IBM in 1982, president IBM in 1983, chairman and CEO of IBM 1986-1993, director New York Times Company since 1985, co-chairman Business Roundtable 1986-1990, director Pepsi since 1991, director Lehman Brothers, director Hallmark, director WR Grace & Co., member Council on Foreign Relations.


Albert, Eddie


Owl's Nest
American actor born in 1908. Had his career from the 1940s until the 1980s.


Alexander, Lamar


Became governor of Tennessee in 1978, founder Corporate Child Care Services in 1987, became president University of Tennessee in 1988, became Secretary of Education in 1991, country and classical pianist who has played on the Grand Ole Opry and the Billy Graham Crusade, director Empower America, director Lockheed Martin, founder Republican Neighborhood Meeting. Lives in Nashville, Tennessee. Reading his official bio he comes across as a decent, outgoing guy, but his involvement in scandals tells us something else.


Alioto, Joseph


Mayor of San Francisco from 1968 to 1976 and president of the San Francisco National Bank. He was a friend of 1001 Club member Cyril Magnin, who was a well-known Jewish San Franciscan, president of Joseph Magnin Co., and president of the port of San Francisco. Some people have accused Cyril Magnin and Joseph Alioto of having been members of the mafia and the circle that killed JFK.


Allen, Howard Pfeiffer


Lost Angels
Studied economics at Pomona College and law at Stanford University, joined Southern California Edison Co. 1954, founding board member of the Los Angeles Olympic Organizing Committee and instrumental in bringing the 1984 Olympics to the city, president and chairman of the Los Angeles Area Chamber of Commerce, trustee of the Los Angeles County Museum of Art and an officer in the National Conference of Christians and Jews, president of Southern California Edison and SCEcorp (renamed Edison International in 1997) 1980-1984, chairman and chief executive officer of Southern California Edison and Edison International 1984-1990, remained on the board until 1997.


Anderson, Martin


Sempervirens
Dartmouth College, 1957; M.S. in engineering and business administration, Thayer School of Engineering and Tuck School of Business Administration, 1958; Ph.D. in industrial management, Massachusetts Institute of Technology, 1962. Assistant to the dean, Thayer School of Engineering, 1959; research fellow, Joint Center for Urban Studies, Massachusetts Institute of Technology and Harvard University, 1961–62; assistant professor of finance, Graduate School of Business, Columbia University, 1962–65, associate professor, 1965–68; special assistant to the president of the United States, 1969–70; special consultant to the president of the United States for systems analysis, 1970–71; assistant to the president of the United States for policy development, 1981–82; member, Commission on Critical Choices for Americans, 1973–75; member, Defense Manpower Commission, 1975–76; public interest director, Federal Home Loan Bank of San Francisco, 1972–79; member, Committee on the Present Danger, 1977–91; member, President's Foreign Intelligence Advisory Board, 1982–85; member, President's Economic Policy Advisory Board, 1982–89; member, President's General Advisory Committee on Arms Control, 1987–93; member, National Commission on the Cost of Higher Education, 1997–98; trustee, Ronald Reagan Presidential Foundation, 1985–90; member, California Governor's Council of Economic Advisers, 1993–98; chairman, Congressional Policy Advisory Board, 1998–01; member, Defense Policy Board, 2001; senior fellow, Hoover Institution, Stanford University, 1971–; named Keith and Jan Hurlbut Senior Fellow, Hoover Institution, 1998. Director of research, Nixon presidential campaign, 1968; senior policy adviser, Reagan presidential campaigns, 1976, 1980; policy adviser, Wilson presidential campaign, 1995, Dole presidential campaign, 1996, Bush presidential campaign, 2000; delegate, Republican National Conventions, 1992, 1996, 2000; served as 2d Lt., Army Security Agency, 1958–59. Columnist, Scripps Howard News Service, 1993–94; TV commentator, Nightly Business Report, 1997–. Author of many politics-oriented books.


Anderson, Robert A.


President, chairman, and CEO of Rockwell during the development of the Space Shuttle. Director of Aftermarket Technology Corporation. Member of the Board of Visitors of UCLA Anderson School of Management. Member of the Atlantic Institute for International Affairs, the Bohemian Grove, and the Council on Foreign Relations.


Anderson, Ross F.


Unknown.


Andreas, Dwayne Orville


Chairman and chief executive officer Archer-Daniels-Midland (HQ: Decatur, Illinois), particularly close to vice-president Hubert Humphrey, charged with illegally contributing $100,000 to Humphrey's 1968 campaign for President (acquitted), donates generously to many Democratic and Republican presidential candidates, has often been photographed with world leaders (including Mikhail Gorbachev), staunch supporter of federal tax subsidies for corn-based ethanol (gasoline additive), Federal prosecutors are investigating allegations that the company has conspired to fix commodity prices (2005), frequently attends Bilderberg, member Council on Foreign Relations.


Armacost, Samuel Haydan


Mandalay
B.A. in Economics from Denison University, M.B.A. from Stanford University, advisor to the State Department's Office of Monetary Affairs 1971-1972, director of Exponent Inc., Del Monte Foods Company, Callaway Golf Company, director and later chairman SRI International, president, director and chief executive officer Bank of America 1981-1986, managing director Merrill Lynch Capital Markets 1987-1990, managing director Weiss, Peck & Greer L.L.C. 1990-1998, director ChevronTexaco since 2001. Member of the Council on Foreign Relations.

Arscott, David Gilford


Aviary
College of Wooster with a B.A. in arts, Managing General Partner of Arscott, Norton & Associates 1978-1988, director Lam Research Corporation 1980-1982 and chairman 1982-1984, president Compass Technology Partners since 1988. Ashley, Holt Sundodgers Stanford Professor Emeritus of Aeronautics and Astronautics, received the Daniel Guggenheim Medal, received an award from the American Institute of Aeronautics and Astronautics. Atkins, Victor K. Stowaway Member Executive Committee of Caltech University, associate of the RAND Corporation and makes donations between 5.000 and 10.000 dollars a year, Emeritus trustee and donator to Claremont Graduate University with annual sums between 10.000 and 25.000 dollars, Atkins Company, he or his son (Jr.?) contributes more than 25.000 dollars a year to the Harvard Center (together with Mellon, Lehman en Loeb foundation).

Atwater, H. Brewster, Jr.


Mandalay
Chairman and CEO General Mills, a leading global food manufacturer 1981-1995. Despite a worldwide recession, Atwater led General Mills through 10 consecutive years of market value growth. He re-focused General Mills on its core products and services, and in so doing, enabled the company to profitably expand on a global level. Atwater is a director at General Electric (at least in 1996).


Augustine, Norman R.


A central figure in the American aerospace industry who has played an important role in shaping United States space policy. Augustine served as Under Secretary of the Army, Assistant Secretary of the Army for Research and Development, and Assistant Director of Defense Research and Engineering in the Office of the Secretary of Defense, before becoming chairman and chief executive officer of the Martin Marietta Corporation in the 1980s. He became chairman of the Defense Policy Advisory Committee on Trade in 1987, which provides confidential guidance to the secretary of defense on arms export policies. In 1990 he was appointed head of an Advisory Committee for the Bush (senior) administration which produced the Report of the Advisory Committee On the Future of the U.S. Space Program - a pivotal study in charting the course of the space program in the first half of the 1990s. In March 1995, he and Daniel Tellep, the CEO of Lockheed, agreed to merge, forming Lockheed Martin Corp. Augustine went on to become the chairman and chief executive officer of Lockheed Martin Corporation. At least in 1997 he gave a speech in the Bohemian Grove. Augustine is also a president of the Boy Scouts of America and chairman of the board of the American Red Cross. Has spoken at the Cosmos Club and is a member of the Council on Foreign Relations.


Avery, Ray Stanton


Lost Angels
Founder Dennison Company, became eventually Avery Dennison, considered the founder of the pressure sensitive label industry. Member of the Bohemian Grove.


Ayers, Thomas G.


Chairman Commonwealth Edison Company of Chicago, chairman Chicago Chamber of Commerce 1966-1967, life trustee Chicago Symphony Orchestra, lefe member The Commercial Club of Chicago. Went in 1981.


Bailey, Ralph E.


Mandalay
President of Consol (Conoco's coal subsidiary). Chairman and Chief Executive Officer of Conoco Inc (merged with Phillips). Vice-Chairman of Du Pont. Director and non-executive Chairman of Clean Diesel Technologies, Inc. Chairman and Chief Executive Officer of Fuel Tech. Director of J.P. Morgan & Company and Morgan Guaranty Trust Company.


Bajpai, Shankar


Former Indian ambassador to the U.S. when he visited in 1989. Wrote articles for Foreign Affairs. Member Pacific Council on International Policy (based in LA, western partner of the CFR).


Baker, James A. III


Woof
Graduated from Princeton University in 1952. Ivy Club. Attended Cap & Gown events, according to Kay Griggs, just as Allen Dulles, William Colby, Frank Carlucci, James Baker, George Griggs, and George P. Shultz (August 3, 2005, Rense). Houston lawyer. Friend of the Bushes. Undersecretary of commerce 1975–1976. Deputy manager of the 1976 and 1980 Ford and Bush presidential campaigns. Joined the Reagan administration in 1981. White House chief of staff 1981–1985. Treasury secretary 1985–1988. Attended the Fourth World Wilderness Conference in 1987, together with David Rockefeller, Edmund de Rothschild, and Maurice Strong. Planned the 1988 campaign that won George H.W. Bush the presidency. Secretary of State 1989–1992. Member National Security Planning Group. Played a prominent role in the Gulf crisis and the subsequent search for a Middle East peace settlement. Again White House Chief of Staff 1992-1993. United Nations special envoy to try and broker a peace settlement for the disputed territory of Western Sahara 1997. As an adviser to George W. Bush in the November 2000 presidential elections, he was influential in helping Bush secure the presidency by maneuvering the disputed vote count in Florida to the Republican-leaning Supreme Court. Baker was the manager of the foreign debts of occupied Iraq since 2003. Senior counselor for the Carlyle Group and a member of the Council on Foreign Relations. Also a member of the Atlantic Council of the United States, the Bohemian Grove, and the Pilgrims Society. Honorary trustee of the American Institute for Contemporary German Studies.


Baker, Norman, Jr.


Owl's Nest
President We-Go Rotary Club 1975-1976;"Rotary is a worldwide organization of business and professional leaders that provides humanitarian service, encourages high ethical standards in all vocations, and helps build goodwill and peace in the world. Approximately 1.2 million Rotarians belong to more than 31,000 Rotary clubs located in 167 countries."


Bancroft, James R.


Chairman UNC (United Nuclear Corporation). Bancroft, Paul III Hill Billies Independent venture capitalist and a consultant, director of UNOVA since 1998, president, chief executive officer and director of Bessemer Securities Corporation 1976-1988.


Bannan, Bernard J.


Pink Onion
President and CEO of Binley Inc., a private real estate investment company. Director of MacNeal Schwendler Corp., a publicly traded software company. Director of Cable Design Technologies Corporation.

Barry, John M.


Writer & scholar.


Baxter, Alfred


Silverado Squatters
Gave up some time to support the work the Bohemian Club research of Peter Martin Phillips.


Boucher, Richard A.


He entered the Foreign Service in 1977. After studying Chinese, he served from 1979 to 1980 at the U.S. Consulate General in Guangzhou. In Washington he then worked in the State Department's Economic Bureau and on the China Desk, and returned to China with his wife from 1984 to 1986 as Deputy Principal Officer at the U.S. Consulate General in Shanghai. Upon his return to Washington in July 1986, he served as a Senior Watch Officer in the State Department's Operations Center. From August 1987 to March 1989, he worked as Deputy Director of the Office of European Security and Political Affairs. He started as Deputy Press Spokesman for the State Department under Secretary Baker in March 1989 and became Spokesman under Secretary Eagleburger in August 1992. Secretary Christopher asked him to continue as Spokesman until June 1993. United States Ambassador to Cyprus from 1993 to 1996. United States Consul General in Hong Kong 1996-1999. Spoke to the Asia Society on March 24, 1998. US Senior Official for APEC, the Asia Pacific Economic Cooperation forum, since July 1999. Spoke to the London Pilgrims Society on November 28, 2002. Has repeatedly condemned Israel's practice of killing terrorists and instead called for negotiations to settle the Palestinian-Israeli dispute. Supported the 2003 war against Iraq because it wasn't cooperating with the sanctions.


Bechtel, Stephen D., Sr.


Mandalay
His father died under strange circumstances in Moscow. The Bechtel Company is a privately owned (giant) construction firm operating worldwide and headquartered in San Francisco and is a mainstay of the nuclear industry. Bechtel designed the military space shuttle facility at Vandenburg Air Force Base. It is known for decades for its many boondoggles all over the world. Bechtel had been rescued in its time of need by J. Henry Schroder and Avery Rockefeller. On June 3, 1954, the New York Times announced that Stephen Bechtel, chmn of Bechtel Corp. had become partner of J.P. Morgan Co. In 1955, Fortune reported that as Under Secretary of State, C. Douglas Dillon had arranged important contracts for Bechtel with the Saudi Arabian government, culminating in the present $135 billion Jubail operation. In January, 1975, Fortune pointed out that Bechtel had never been in the red for a single year, because "Its engineering projects are invariably financed by its clients." These clients are usually governments, a lesson which may have been learned from the Rothschilds. Bechtel funds the Heritage Foundation, which made large contributions to the neocon agenda since the 1980's. Heritage is headed by Le Cercle member Edwin J. Feulner, who is another member of the Bohemian Grove. Bechtel is a leading player in water system privatization, ranking just behind the big three -- Suez Lyonnaise des Eaux, Vivendi Universal and RWE/ Thames Water. Member of the Council on Foreign Relations.


Bechtel, Stephen D., Jr.


Mandalay
Chairman of the Bechtel Corporation. Member of the Council on Foreign Relations.


Bechtel, Riley P.


Mandalay
Personal fortune of 3 billion. University of Calif Davis, Bachelor of Arts / Science Stanford University, Masters of Business Administration. Great-granddad Warren started construction colossus Bechtel Group building railroads in 1890s Oklahoma Territory. Later: Hoover Dam, Oakland Bay Bridge. Dad Stephen Jr. took reins in 1960, built nuclear plants, Alaska pipeline, Chunnel. Riley is now learning the ropes. Member of the Trilateral Commission. Member of the International Council of J.P. Morgan Chase, together with Kissinger, Andre Desmarais, Lee Kuan Yew (Bohemian Grove), and others. Its headed by George Shultz, an employee of the Bechtels.


Beckett, John R.


Sempervirens
In 1960, John R. Beckett joined Transamerica as president. Over the next 20 years, he led Transamerica's transition from a holding company into a major diversified operating company. At one time, Transamerica owned a motion picture distributor, an airline, a car rental company and a machinery manufacturer, in addition to its insurance and financial services businesses.


Bedford, Peter B.


Meyerling
Member Hoover Institution Board of Overseers, CEO and chairman of the board of Bedford Property Investors, Inc. Member of the Bohemian Grove Annals Committee in 1997.
Bendetsen, Karl R.
Member of an advisory group to Ronald Reagan that received security clearances to learn about new weapons developments such as nuclear x-ray lasers. Started in 1982. Went in 1980.


Bennett, Robert B.


Sunshiners
Unknown.


Bergen, Edgar


Dragon
He was at San Clemente for the climax of the Nixon-Brezhnev meetings in 1973, where he mingled with, among others, such Republican and Democratic fat cats as Leonard K. Firestone, David Packard, and Edwin Pauley.


Berry, John W.


Totem In
Unknown.


Bethards, Jack M.


Chairman of the Annals Committee of the Bohemian Grove in 1997. Biaggini, B.F. Southern Pacific Chairman. Tenneco Director.


Bierce, Ambrose G.


American satirist, and critic, short story writer, editor and journalist. Born in Ohio in 1842. Military career from 1860 to 1866 and moved to San Francisco. He remained there for many years, eventually becoming famous as a contributor and/or editor for a number of local newspapers and periodicals, including The San Francisco News Letter, The Argonaut, and The Wasp. Bierce lived and wrote in England from 1872 to 1875. Returning to the United States, he again took up residence in San Francisco. In 1887, he became one of the first regular columnists and editorialists to be employed on William Randolph Hearst's newspaper, the San Francisco Examiner, eventually becoming one of the most prominent and influential among the writers and journalists of the West Coast. In December 1899, he moved to Washington, DC, but continued his association with the Hearst newspapers until 1906. Because of his penchant for biting social criticism and satire, Bierce's long newspaper career was often steeped in controversy. On several occasions his columns stirred up a storm of hostile reaction which created difficulties for Hearst. One of the most notable of these incidents occurred following the assassination of President William McKinley when Hearst's political opponents turned a satirical poem Bierce had written in 1900 into a cause célèbre. Bierce meant his poem, written on the occasion of the assassination of Governor-elect William Goebel of Kentucky, to express a national mood of dismay and fear, but after McKinley was shot in 1901 it seemed to foreshadow the crime: The bullet that pierced Goebel's breast
Can not be found in all the West;
Good reason, it is speeding here
To stretch McKinley on his bier.
Hearst was accused by rival newspapers — and by then Secretary of State Elihu Root (Pilgrims Society; co-founder Carnegie Endowment and its first president; main founder CFR) — of having called for McKinley's assassination. Despite a national uproar that ended his ambitions for the presidency (and even his membership in the Bohemian Club), Hearst neither revealed Bierce as the author of the poem, nor fired him.
His short stories are considered among the best of the 19th century. In October 1913, the septuagenarian Bierce departed Washington on a tour to revisit his old Civil War battlefields. By December, he had proceeded on through Louisiana and Texas, crossing by way of El Paso into Mexico, which was then in the throes of revolution. In Ciudad Juárez, he joined the army of Pancho Villa as an observer, in which role he participated in the battle of Tierra Blanca. He is known to have accompanied Villa's army as far as the city of Chihuahua, Chihuahua. After a last letter to a close friend, sent from that city on December 26, 1913, he vanished without a trace, becoming one of the most famous disappearances in American literary history. Subsequent investigations to ascertain his fate were fruitless and, despite many decades of speculation, his disappearance remains a mystery.
Boccardi, Louis
President and Chief Executive Officer of The Associated Press from 1985 until his retirement in 2003. He was a member of the Pulitzer Prize Board from 1994 to 2003 and Chairman of the Pulitzer Prize Board in 2002. Mr. Boccardi has been a member of the Board of Visitors, the Graduate School of Journalism, Columbia University since 1989. He has been a director since July 2003. Director of Gannett Co. In 1989, he held a "Lakeside Talk" about kidnapped reporter Terry Anderson. He referred to his audience as men of "power and rank" and "gave them more details than he said he was willing to give his readers."

Boeschenstein, William W.


Piedmont
After his graduation from Yale University in 1950, William W. Boeschenstein joined Owens-Corning Fiberglas where he held a number of sales, management and marketing positions. In 1964, Mr. Boeschenstein became Vice President-Marketing and served in that position until his election to Executive Vice President in 1967. He was named President and Chief Operating Officer in 1971. In 1973, he was named Chief Executive Officer and in 1981 he became Chairman of the Board. Mr. Boeschenstein's commitment to research and development is exemplified by the company's doubling the size of its research center in Granville, Ohio. The facility -one of the industry's most sophisticated -now has approximately 1,000 scientists, engineers and technicians working to expand Owens-Corning's present capabilities, as well as to generate new product and technological opportunities for both near-and long-term. During his 12 years of leadership as CEO at Owens-Corning, the company has grown from a building materials and fiberglass manufacturer with sales of approximately $500 million to a strong multi-national corporation with sales in excess of $3.5 billion. Member of the Council on Foreign Relations in the 1970's.


Bolick, Clint


Vice-president of the Institute for Justice. Gave a speech at the Bohemian Grove in 2003.


Bonney, J. Dennis


Tunerville
Bonney joined Chevron in 1960. After a variety of assignments in the corporation's Eastern Hemisphere operations, he was named assistant manager of the foreign operations staff in San Francisco in 1967 and manager in 1971. He was elected a corporate vice president in 1972. In 1974, Bonney became Chevron's vice president for corporate planning, a function he directed until 1981 while also supervising Chevron's Indonesian exploration and production activities. He assumed responsibility for European refining and marketing in 1981. He was named vice president for worldwide logistics and trading early in 1986. Member of Chevron's board of directors since January 1986 and a vice chairman since January 1987 to December 1995. Supervised the five years of negotiations leading to Chevron's 1993 signing of a joint venture with Kazakhstan to develop the Tengiz Field, which created the largest Western business venture in the former Soviet Union. Chairman of the U.S. National Committee for Pacific Economic Cooperation Council (US-PECC) and is a director of the American Petroleum Institute. He is a trustee and vice chairman of the World Affairs Council of Northern California, a trustee of the Asian Art Museum Foundation, a member of the National Council of the World Wildlife Fund, and a member of the Council on Foreign Relations. He is a director of the San Francisco Opera Association and of the University of California's International House. He is also a past president of the Commonwealth Club of California.

Bosque, Ed


Wrote about the Bohemian Grove and was a member.


Borman, Frank


Hill Billies
Fighter pilot, operational pilot and instructor, experimental test pilot and an assistant professor of Thermodynamics and Fluid Mechanics at West Point, NASA instructor at the Aerospace Research Pilot School at Edwards AFB, member of the Apollo 204 Fire Investigation Board 1967, Commander Apollo 8 Mission 1968, later he became the Apollo Program Resident Manager, heading the team that re-engineered the Apollo spacecraft, field director of NASA's Space Station Task Force, special advisor to and finally chairman of Eastern Airlines 1969-1986, director of the Home Depot, National Geographic, Outboard Marine Corporation, Auto Finance Group, Thermo Instrument Systems and American Superconductor, chairman and CEO of Patlex Corporation.


Boskin, Michael J.


Hill Billies
Senior fellow at the Hoover Institution, professor of economics at Stanford University, associate of the National Bureau of Economic Research, former chairman of the President's Council of Economic Advisers (1989-1993). Boskin is a Research Associate, National Bureau of Economic Research and serves on the Commerce Department's Advisory Committee on the National Income and Product Accounts. He is Chief Executive Officer and President of Boskin & Co., an economic consulting company. Director Oracle Corporation, Shinsei Bank, and Vodaphone Group


Boswell, James G. II


General Electric Director. Chairman and CEO of J.G. Boswell Co.


Bowes, William K .


Hill Billies
A founder of Amgen (with Bill Gates), Cetus, Raychem, Dymo Industries, and U.S. Venture Partners. Has been an active and prominent venture capital investor in the Bay Area for nearly 35 years. Bill sourced and led the Firm's investments in Advanced Cardiovascular Systems, Applied Biosystems, Devices for Vascular Intervention, Glycomed, Sun Microsystems and Ventritex, among others. He currently serves on the Board of Directors of Xoma Corporation. Before founding USVP, Bill was a Senior Vice President and Director of Blyth Eastman Dillon & Co. (formerly Blyth & Co., Inc.), where he worked from 1953 until 1978, and was a consultant to Blyth Eastman Paine Webber from 1978 to 1980. Activity in the nonprofit arena include: Board of Directors of the UCSF Foundation and Chairman of Mission Bay Capital Campaign; Advisory Council of Stanford University's Bio-X Initiative; Executive Committee of San Francisco Conservatory of Music; Board Chairman of The Exploratorium (a leading interactive science museum); Board Member of the Asian Art Museum and Hoover Institution. Bill has a B.A. in Economics from Stanford, an MBA from Harvard and served in the U.S. Army in the South Pacific and Japan during and after World War II.

Brady, Nicholas Frederick


Mandalay
Brady was born April 11, 1930 in New York City. He was educated at Yale University (B.A., 1952) and Harvard University (M.B.A., 1954). He joined Dillon, Read & Company, Inc. in New York in 1954, rising to Chairman of the Board. He has been a Director of the NCR Corporation, the MITRE Corporation, and the H.J. Heinz Company, among others. He has also served as a trustee of Rockefeller University and a member of the Board of the Economic Club of New York. He is a former trustee of the Boys' Club of Newark. Brady served in the United States Senate in 1982. During that time he was a member of the Armed Services Committee and the Banking, Housing and Urban Affairs Committee. In 1984 President Reagan appointed Brady to be Chairman of the President's Commission on Executive, Legislative and Judicial Salaries. He has also served on the President's Commission on Strategic Forces (1983), the National Bipartisan Commission on Central America (1983), the Commission on Security and Economic Assistance (1983), and the Blue Ribbon Commission on Defense Management (1985). Brady chaired the Presidential Task Force on Market Mechanisms (1987). He became the 68th Secretary of the Treasury in 1988 and was also in charge of the secret service in this way during the White House male prostitution scandal in 1989. He is said to have been the president of Bohemian Grove camp Mandalay. Member of the Knights of Malta. Member of the Council on Foreign Relations.


Brand, Sir Hubert


Rear-Admiral in the British navy, extra equerry to the King (1922), principal naval aide to the King (1931-1932), and a visitor of the Bohemian Grove in the early part of the 20th century (at least in 1929). He was a member of a very powerful family (undoubtedly some Pilgrims Society members), which was close to the British royal family. One of his brothers, the third Viscount Hampden, was a lord-in-waiting to the King (1924-1936). Another brother, Robert H. Brand (since 1946 Baron Brand), was regarded as the economist of the Round Table Group or Milner's Kindergarten and became a partner and managing director of Lazard Brothers, a director of Lloyd's Bank, a director of The Times, a member of the Imperial Munitions Board of Canada (1915-1918), deputy chairman of the British Mission in Washington (1917-1918), financial adviser to Lord Robert Cecil, chairman of the Supreme Economic Council at the Versailles Peace Talks (1919), vice-president of the Brussels Conference (1920), financial representative for South Africa at the Genoa Conference (1922), head of the British Food Mission to Washington (1941-1944), chairman of the British Supply Council in North America (1942-1945, 1946), and His Majesty's Treasury Representative in Washington (1944-1946). In this last capacity he had much to do with negotiating the enormous American loan to Britain for postwar reconstruction. Robert H. Brand also married Nancy Astor's sister and was an intimate friend to Pilgrims Society and Round Table member Philip Kerr. Their father was a Governor of New South Wales and one of the original instigators of the federation of the Australian Colonies in 1900. A nephew was a Governor-General of Canada.


Brandi, Frederic H.


Mandalay
Father was a top coal executive in the German Steel Trust. Moved from Germany to the United States in 1926. CEO of Dillon, Read & Co. in the 1950s and 1960s, up until 1971. He was replaced by Nicholas Brady of the Bohemian Grove Mandalay Camp at that time. Brandi was a member of the Pilgrims Society.


Brandi, James H.


Mandalay
Son of Frederic Brandi. Invited to the Bohemian Grove in 1970 by his father. Trustee Berkshire School, managing director of UBS Warburg LLC of New York, director ThyssenKrupp Budd (North-American subsidiary of ThyssenKrupp Automotive AG of Germany. The country his father came from.)


Broder, David S.


David S. Broder, a national political correspondent reporting on the political scene for The Washington Post, writes a twice-weekly column that covers an even broader aspect of American political life. The column, syndicated by The Washington Post Writers Group, is carried by more than 300 newspapers across the globe. Broder was awarded the Pulitzer Prize in May 1973 for distinguished commentary. He has been named "Best Newspaper Political Reporter" by Washington Journalism Review. A survey for Washingtonian magazine found that Broder was rated "Washington's most highly regarded columnist" by both editorial-page editors and members of Congress, leading 16 others in ratings for "overall integrity, factual accuracy and insight." Author and syndicated columnist. Before joining the Post in 1966, Broder covered national politics for The New York Times (1965-66), The Washington Star (1960-65) and Congressional Quarterly (1955-60). He has covered every national campaign and convention since 1960, traveling up to 100,000 miles a year to interview voters and report on the candidates. Broder is a regular commentator on CNN's Inside Politics, and makes regular appearances on NBC's Meet the Press and Washington Week. In 1999, he held a speech at the Bohemian Grove titled "Direct Democracy--Curse or Blessing".


Brooks, David


Has been a senior editor at The Weekly Standard, a contributing editor at Newsweek and the Atlantic Monthly, and he is currently a commentator on "The Newshour with Jim Lehrer." He is the author of "Bobos In Paradise: The New Upper Class and How They Got There" and "On Paradise Drive : How We Live Now (And Always Have) in the Future Tense," both published by Simon & Schuster. New York columnist. Lakeside talk; 'The Landscape of American Politics.'


Brown, Harold


Lost Angels
Ph.D. in physics from Columbia University, research scientist at the Radiation Laboratory at the University of California, joined the staff of the Lawrence Radiation Laboratory at Livermore in 1952 and became director in 1960, during the 1950s he served as a member of or consultant to several federal scientific bodies and as senior science adviser at the 1958-1959 Conference on the Discontinuance of Nuclear Tests, worked under Robert McNamara as director of defense research and engineering 1961-1965, secretary of the Air Force 1965-1969, president California Institute of Technology 1969-1977, Secretary of Defense under President Carter, pushed stealth technology, the advanced MX nuclear ICBM missiles and strengtened ties with NATO, counselor at the Center for Strategic and International Studies, professor at John Hopkins University School of Advanced International Studies, chairman John Hopkins Foreign Policy Institute, member of the Council on Foreign Relations, the Trilateral Commission and a trustee of the RAND Corporation, Caltech JPL Committee, longtime director of Cummins Engine Company (helped establish the Health Effects Institute), Presidential Medal of Freedom 1981, director of the Philip Morris Companies since 1983, director of Warburg Pincus & Co. since 1990, board member of Evergreen Holdings Inc., bord member of Mattel.


Brown, Charles L.


Following his graduation, Mr. Brown was a member of the Navy until 1946 and served aboard the USS Mississippi in the WWII Pacific theatre. After his discharge, he worked for AT&T for over 40 years and served as CEO and Chairman from 1979-1986. In 1982, he successfully divested AT&T's local phone business, the largest corporate reorganization in U.S. history, to settle Federal antitrust litigation. In the process, he created business entities that produced average annual returns to investors of 25%, reinvigorated AT&T's research and development efforts and initiated AT&T global partnerships in Europe and Asia. During the 1980s, he was on the steering committee of the University of Virginia's first comprehensive fund raising campaign and completed a term on the Board of Visitors, 1986-1990. In the 1993-2000 Capital Campaign, Mr. Brown served as vice chairman of the executive committee and as chair of the National Leadership Gifts Council, a coast-to-coast network of campaign volunteers, who helped to organize regional campaigns in some thirty cities around the country. Mr. Brown also served on the boards of Chemical Bank, Delta Airlines, DuPont, General Foods and Metropolitan Life. Other nonprofit leadership included Colonial Williamsburg, the Public Broadcasting System, the Institute for Advanced Studies, Boy Scouts of America, YMCA and the National Parks Foundation. Went to the Bohemian Grove in 1979. After his death his wife donated $5 Million to the University of Virginia School of Engineering and Applied Science.


Brown, Edmund G.


Few figures have played a more important role in the political and governmental history of modern California than that of Edmund G. "Pat" Brown. Elected district attorney of San Francisco in 1943, Brown began a productive and distinguished career in local law enforcement. He instituted a systematic reform program, cracked down on commercial vice, and reshaped much of the city's legal system. Brown's reputation soared along with his reforms. He won election to the office of state attorney general in 1950, adopted a tough approach to his responsibilities, and worked to root out official corruption and organized crime. By 1958 he had become the most popular figure in the California Democratic organization. Elected the same year to the governor's office on a platform strongly committed to humane and responsive government, Brown set in a motion a chain of political and social reforms.


Bryan, J. Stewart III


Owlers
Is the 4th of a family dynasty of newspaper publishers, taking over the publishing of the Richmond Times-Dispatch and The News Leader from his father, D. Tennant Bryan in 1978. President of the Florida Press Association (1971-1972), chairman and CEO of Media General, chairman and President of Southern Newspaper Publishers Association Foundation, director of the Foundation for American Communications, director of Mutual Insurance Co. Ltd, director of The Associated Press (1984-1993), director of the Newspaper Advertising Bureau, (1977-1995), trustee of the Hoover Institution.


Bryan, D. Tennant


Lost Angels
University of Virginia Raven Society, publisher of Richmond Times-Dispatch and The News Leader 1944-1978, director Southern Railway Company 1953-1986, president American Newspaper Publishers Association 1958-1960, member of an advisory committee for an American exhibit in Moscow in 1959, director Southern Newspaper Publishers Association 1963-1966 (just as his father, grandfather and his son would be), director of the Associated Press 1967-1976, trustee Washington Journalism Center, Overseer Hoover Institution.


Buckley, Christopher


Hill Billies
Editor of Forbes FYI magazine, speechwriter for George H.W. Bush when he was vice president, political satirist.


Buckley, William F., Jr.


Hill Billies
Skull & Bones, chairman of the Yale Daily News, CIA agent (supposedly for only 1 year), editor of The Road to Yenan, a book addressing the Communist quest for global domination. Author of several books on communicating, history, political thought, and sailing, founder of the National Review and long time editor of it, delegate to the United Nations. Gave a speech at the Bohemian Grove in 2003. Member of the Knights of Malta.


Burgener, Clair W.


Ladera
Republican, who served as member of California state assembly from 1963-1967, delegate to Republican National Convention from California in 1964, member of California state senate in 1967, U.S. Representative from California from 1973-1983.


Burns, Brian P.


Pelicans
A nationally regarded business executive, attorney and philanthropist, Brian P. Burns has been a moving force in many financial transactions involving mergers and turnarounds at many companies during his career. He is now chairman and president of BF Enterprises, Inc., based in San Francisco. He is founder and principal benefactor of the John J. Burns Library of Rare Books and Special Collections at Boston College, which was named in honor of his father. In 1990, the Burns Foundation, which Burns chairs, endowed the library with the visiting scholar in Irish Studies chair. Among his other activities, Burns is a director of the American Ireland Fund, and founding chairman of the board of the Palm Beach Pops Symphony Orchestra.


Bush, George H.W.


Hill Billies / Mandalay
His father, a Knight of Malta, was a central figure in arming the Nazis. Born in 1924. Graduated in Economics from Yale in 1948. Member of Yale's Skull & Bones student club. Salesman of Dresser Industries which sold important technology to the USSR. US ambassador of the United Nations 1971-1972. Chairman of the Republican National Committee during Watergate 1973-1974. US ambassador to China 1974-1975. Supported the USSR, communist China, Andropov and Mugabe. CIA director 1976-1977. Ted Shackley, who was in charge of the massive CIA heroin imports from the Golden Triangle to the US, was his deputy director of operations. Named in the Franklin Affair as a participant in Larry King's pedophile parties. Member of the Council on Foreign Relations, Bohemian Grove camp Mandalay and Hill Billies, the Atlantic Council of the United States, the National Security Planning Group, and the Trilateral Commission. George H.W. Bush and Nicholas Elliott, ex-MI6 and senior Cercle member, stood in contact with each other in 1980. US vice president under Ronald Reagan 1981-1989. Appointed head of the National Narcotics Border Interdiction System in 1983. Ignored the offer of Khun Sa, the all-powerful Opium king of the Golden Triangle, to stop all opium trafficking in return for political and economic support of his Shan State. According to the affidavit of Col. Edward Cutolo, Bush was monitored under the Operation Orwell, set up by a rogue espionage unit that supplied its information to DoD contractors. US president 1990-1994. Famous for several speeches at the time of the USSR's collapse referring to a New World Order. Gorbachev and Shevardnadze talked about the same concept at the same time, indicating the NWO referred to an alliance between the USSR and the US. Became a Knight of the British Empire in 1993. Knight Grand Cross of the Most Honourable Order of the Bath. Director of the Carlyle Group. Close ties to the Bin Ladens and the Saudi Kingdom. Director of Grassroots Enterprise. According to the Disclosure Project, Bush has quite a bit of knowledge about the UFO subject. His son George Bush was elected US president in 2000 and 2004, although there was a lot of controversy about the preliminary and quite different exit polls.


Bush, George W.


Hill Billies
Yale Skull & Bones. Involved in a couple of failed oil companies. Texas governor. US president. Close to the Saudies.


Bush, John Ellis "Jeb"


Forty-third Governor of Florida. He is a prominent member of the Bush family, the younger brother of President George W. Bush.


Butler, Nicholas Murray


Butler earned an A.B (1882), M.A. (1883) and Ph.D. (1884), all in philosophy, at Columbia, specializing in the writings of the German philosopher Immanuel Kant. He studied for a year at the universities of Berlin and Paris. Became a staff member of the Department of Philosophy at Columbia College, later known as Columbia University. In 1882, Nicholas Murray Butler was appointed by Columbia president Henry Barnard to offer Saturday lectures for teachers. The turnout was enormous. Member New Jersey Board of Education from 1887 to 1895. Delegate to the Republican Convention 1888-1936. In 1891 Butler founded the Educational Review, a journal of educational philosophies and developments. He served as its editor until 1921. Organized the New York College for the Training of Teachers in 1892, affiliated with Columbia. Chairman the Paterson school 1892-1893. In these roles he led efforts to remove state political interference from local New Jersey school systems. In New York City, he did the same, spurring the creation of a citywide school board that emphasized professionalism and policy over political spoils (1895–1897). When New York City's consolidation was complete, New York State sought a similar reform with Butler's advice, completed in 1904. Participated in the formation of the College Entrance Examination Board in 1900. Had become a close friend of Pilgrims Society member Elihu Root by this time. President of Columbia University 1901-1945. Professor Carroll Quigley wrote in 'Tragedy and Hope': "J.P. Morgan and his associates were the most significant figures in policy making at Harvard, Columbia and Yale while the Whitneys and Prudential Insurance Company dominated Princeton. The chief officials of these universities were beholden to these financial powers and usually owed their jobs to them... Morgan himself helped make Nicholas Murray Butler president of Columbia." Robert A. McCaughey wrote in 'Stand Columbia: A History of Columbia University in the City of New York, 1754–2004': "A compulsive name-dropper given to self-puffery, Butler was nevertheless an effective administrator [of Columbia], and J.P. Morgan, Andrew Carnegie, and E. H. Harriman sought to hire him to run their enterprises." Butler held the presidency in some of their railroad companies. President of the Germanistic Society of Columbia University in 1905-1906 and a director from 1908-1917. It organized and sponsored lecture series for German scholars in the United States. Travelled to Europe on occasion where he met with Kaiser Wilhelm and Mussolini in his early fascist days. Quote from the 1973 book 'The Glory and the Dream, a Narrative History of America, 1932-1972', by William Manchester, pages 67-68: "Nicholas Murray Butler told his students that totalitarian regimes brought forth "men of far greater intelligence, far stronger character, and far more courage than the system of elections," and if anyone represented the American establishment then it was Dr. Butler, with his 34 honorary degrees, and his thirty year tenure as president of Columbia University." (quoted by Charles Savoie) Supposedly Butler agreed with some of the Nazi racial theories about the superiority of the Teuton race. Another quote attributed to him is: "The history of American education and of our American contributions to philosophical thought cannot be understood or estimated with[out] knowing of the life work of Dr. William Torrey Harris." Harris, a supporter of Emmanuel Kant and Georg Hegel, shaped modern American education to a large degree. He also was highly influential in popularizing Hegel's philosophies in the second half of the 19th century. Established a friendship with Governor Theodore Roosevelt in the early 20th century. President University Settlement Society 1905-1914. Became a trustee of the Carnegie Foundation for the Advancement of Teaching in 1905. President American Academy in Rome 1905-1940s. President of the American branch of International Conciliation, an organization founded in 1905 by a Nobel peace laureate, Baron d'Estournelles de Constant (from an "old aristocratic family which traced its genealogy back to the Crusades", whatever that means). Chairman of the Lake Mohonk Conferences on International Arbitration, which met periodically from 1907 to 1912. President American Scandinavian Society 1908-1911. Influential in persuading Andrew Carnegie (a Pilgrims member, Hegelian, and Social Darwinist) to establish the Endowment in 1910 with a gift of $10,000,000 he served as head of the Endowment's section on international education and communication, founded the European branch of the Endowment, with headquarters in Paris, and held the presidency of the parent Endowment from 1925 to 1945. In 1912, Roosevelt ran for the presidency as the candidate of the Progressive Party, which drew most of its strength from Republicans, against the nominees of the constituted party: Taft for the presidency and Butler for the vice-presidency. By splitting the national vote, they permitted the Democrat, Woodrow Wilson, to win the election. President France-America Society 1914-1924. Nicholas Murray Butler, in an address delivered before the Union League of Philadelphia, Nov. 27, 1915: "The peace conference has assembled. It will make the most momentous decisions in history, and upon these decisions will rest the stability of the new world order and the future peace of the world." Both Nicholas Murray Butler and Elihu Root were staunch supporters of the League of Nations that would emerge after WWI. In 1916 Butler failed in his attempt to secure the Republican presidential nomination for Root. President American Hellenic Society 1917-1940s. William Bostock paper (University of Tasmania), 'To the limits of acceptability: political control of higher education' (2002): "On October 8, 1917, the famous historian Charles A. Beard resigned from Columbia University in protest over the dismissal of two colleagues, Professors Cattell and Dana, for having publicly opposed the entry of the United States into World War I. Cattell and Dana urged opposition to the draft, incurring the censure of Columbia President Nicholas Murray Butler and the Columbia Board of Trustees. There had also been a history of conflict over academic leadership and governance between Butler and Cattell, a distinguished psychologist." Michael Parenti, 'Against Empire' (1995), chapter 10: "A leading historian, Charles Beard, was grilled by the Columbia University trustees, who were concerned that his views might "inculcate disrespect for American institutions." In disgust Beard resigned from Columbia, declaring that the trustees and Nicholas Murray Butler sought "to drive out or humiliate or terrorize every man who held progressive, liberal, or unconventional views on political matters." Elihu Root, Nicholas Murray Butler, and Stephen P. Duggan Sr. (CFR director) founded the Institute for International Education in 1919. Failed to secure the Republican presidential nomination in 1920. During the 1920s Butler was a member of the General Committee of the American Society for the Control of Cancer, chaired by Thomas W. Lamont, a Rockefeller banker and Pilgrims Society member. John D. Rockefeller, Sr. once wrote a public letter to Butler explaining why he supported the prohibition movement. According to Richard Koudenhove-Kalergi in his 1958 book 'Eine Idee erobert Europa. Meine Lebenserinnerungen' (translated): "One of my most energetic American friends and patrons was the president of the Columbia University, Nicholas Murray Butler, the president of the Carnegie Endowment at the same time. He wrote the foreword to the American edition of Paneuropa." Kalergi's Paneuropa movement was set up and funded by Max Warburg and Louis Rothschild in 1923. Paul and Felix Warburg were promoting the movement in the United States and Rothschild-ally Leopold S. Amery was a major supporter from the United Kingdom. Stephen P. Duggan, the CFR director and co-founder of the Institute for International Education, became the president of the American Cooperative Committee of the Pan-European Union (he held this position from 1925 to 1940). In 1927 Butler assisted the U.S. State Department in developing the Kellogg-Briand Pact. Failed to secure the Republican presidential nomination in 1928. President of the Pilgrims Society 1928-1946. Visitor of the Bohemian Grove and an honorary member by 1929. Butler gave the core members of the Frankfurt School's Institute for Social Research a home in exile at Columbia University in 1934. These people were supporters of Georg Hegel, Karl Marx, Friedrich Nietzsche, Sigmund Freud, and Max Weber. Among these people was Herbert Marcuse, a Jewish Marxist Hegelian, who became the 'father of the New Left' in the 1960s. President Italy-America Society 1929-1935. Director of the New York Life Insurance Corporation 1929-1939. Nobel Peace Prize 1931. Received a gold medal from the National Institute of Social Sciences at the Hotel Waldorf-Astoria in 1932, together with J.P. Morgan. On November 19, 1937, Butler attended a meeting where Pilgrims Society member Robert Cecil, 1st Viscount Cecil of Chelwood, received a Nobel Prize for his work in establishing the League of Nations. Both Butler and Lord Cecil held speeches about the role the League of Nations should have. Although it is only a rumor, Butler is supposed to have said at this meeting (in private) that communism was a tool of the British financial powers to knock down national governments and to bring about a world government in the future. Chairman Carnegie Corporation of New York 1937-1945. Vice-president International Benjamin Franklin Society in 1939. Governor Pan American Trade Committee in 1939. Governor of the Metropolitan Club, founded by J.P. Morgan in 1891, and which counted among its members two Vanderbilts, three Mellons, five Du Ponts, and six Roosevelts. He was a governor Honorary president American Society of French Legion of Honor from 1944 on. Decorated by China, France, Dominican, Republic, Cuba, Germany, Greece, Yugoslavia, Belgium, Poland, Italy, Romania, Czechoslovakia, Austria, Hungary, Holland, Chile and other countries. Quigley has quoted Butler as saying "The world is divided in to three classes of people: a very small group that makes things happen, a somewhat larger group that watches things happen, and the great multitude which never knows what happened."


Butler, Richard


Richard Butler, former head of the United Nations Special Commission (UNSCOM) to disarm Iraq is an expert in arms control, international security issues, the United Nations and the Middle East. He served as Australian Ambassador to the United Nations from 1992 to 1997, before serving as the head of UNSCOM from 1997-99. Currently Diplomat in Residence at the Council of Foreign Relations in New York, Richard Butler is an avid author who was granted the Order of Australia in 1988 for services to international peace and disarmament. His new book, "Fatal Choice: Nuclear Weapons and the Illusion of Missile Defense" was published in January 2002. Main Iraq negotiator for disarmament. Gave a speech at the Bohemian Grove in 1999 titled "Saddam and Me".

Buttler, Samuel


Olin Chemical.


Calhoun, Alexander D.


Last Chance
Lawyer at Squire, Sanders & Dempsey LLP. Member of the American Bar Association, the State Bar of California, the New York State Bar, the District of Columbia Bar and the American Society of International Law. He has been a lecturer on international business transactions at the University of California Berkeley, Boalt Hall School of Law, an adjunct professor of banking law at the University of San Francisco School of Law and a visiting lecturer at the Beijing Institute of Foreign Trade. Trustee of The Asia Foundation, a director emeritus of the Japan Society of Northern California and a commissioner of the Asian Art Commission, San Francisco. Recently, Mr. Calhoun has been involved in structuring constitutional convention and election-related arrangements in Afghanistan. He provides general corporate counsel to a nonprofit organization working to advance the mutual interests of the United States and the Asia Pacific region. This organization contracted with the United Nations Assistance Mission in Afghanistan (UNAM) and the Afghan constitutional secretariat to support the process for Afghanistan's Constitutional Loya Jirga (grand council), which recently adopted Afghanistan's first constitution, and is currently supporting the election process under that constitution.


Califano, Joseph A.


Founding chairman and president of the Center on Addiction and Substance ...


---
Bohemian Grove - Keith Millea - 30-10-2010



Oh the memories............

Across Highway 116 from the golf course is Old Monte Rio Rd.It winds it's way along the hillside,ending up close to Guerneville.It's a beautiful area sitting in the Redwood forest.I lived twice on Old Monte Rio Rd,for about 4 years total.In the late sixties and into the seventies the area was a counter culture sanctuary,alive with the new ideals that sprung from the "Hippie Movement"that had so overwelmed San Francisco at the time.It was a natural,just being about a one hour drive from the big city.Of course this movement of "undesireables" kept moving northwards up the coast into Mendocino and Humbolt Counties,and eventually into Oregon and Washington.Thus was the beginning of the "back to the Land Movement".Now in todays world,the Hippies(save a few)are gone only to be replaced by the large Gay community that lives in the SF Bay Area.It seems strange indeed,that such a beautiful place which helped give birth and sustenance to a growing anti-establishment culture,along with the now oh so hated gays,would also be this sanctuary for the power elite.But hey,they were there first.I can now hear Henry Kissinger saying "Well there goes the neighborhood".:rofl:


---
Bohemian Grove - Magda Hassan - 31-10-2010

Hearing Heinz say that must make you feel all warm inside:willy:
I find it odd that the Grateful Dead played there.
Or at least some of them.


---
Bohemian Grove - Keith Millea - 01-11-2010


Quote:I find it odd that the Grateful Dead played there. Or at least some of them.

Magda,I had never heard that before,and was completely shocked by the thought.I figured it had to be mis-information or something.After a little search,and a talk with a Deadhead friend,I am ashamed to say that it is indeed true.Bob along with Mickey Hart(GD drummer)are members of Bohemian Grove.Below is Bob Weirs' reasoning,I guess..........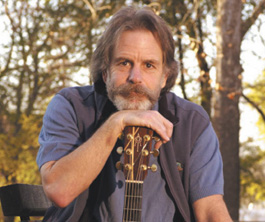 Courtesy of Alvarez


Giving back

: Musician Bob Weir has always operated on the principle that giving to community is everything.



Weir Science



NORBAY lifetime achievement honoree Bob Weir's culture of community


By Greg Cahill






B

ob Weir is a back-slid hippie. At least that's what a handful of west Sonoma County progressives are saying. They're rankled that Weir--whose credentials include 30 years as a guitarist and singer with the Grateful Dead--is a bona fide member of the Bohemian Club, the elite men's organization that stages secretive retreats each year at a sprawling Occidental camp called the Bohemian Grove.
George Bush is a member. So is Donald Rumsfeld.




As part of the annual entertainment, Weir, 58, and his longtime band mate Grateful Dead drummer Mickey Hart have signed on to sleep with the enemy--literally, as summer-camp bunk buddies--to influence policy makers who have been accused of all kinds scheming and conniving at the Grove. The decision to drop the A-bomb was allegedly made there. World domination ranks high on the list of summer activities at the Grove.

This year, West County progressives will reportedly be picketing Weir as he and his band RatDog appear June 9 at the Harmony Festival, a counterculture lifestyle and music festival that draws some 25,000 revelers each year to the Sonoma County Fairgrounds. Weir will not only perform but will be given a lifetime achievement award for his artistry at the North Bay Music Awards (NORBAYs), a co-production of this paper and the Harmony Fest.

And he is taking it all in stride.

Weir remains committed to the beliefs that made him a counterculture icon, despite what critics on the barricades and Internet chat rooms are saying. "I have never abandoned those principles," he says during a phone interview from his Marin County home. "I believe in community everything! I practice that in my life. In a given year, probably 20 percent of the gigs I play are benefits, though this year the proportion has been closer to a third.

"I walk the talk. I work for the community, and the community works for me. It's been that way for 40-some years now, and it hasn't let me down. I think that what we discovered [in the 1960s] is that community culture is a really good working paradigm."

While onetime Grateful Dead collaborator and protest singer Bob Dylan shies away from his role as spokesman for his generation, Weir actively supports political, social and environmental causes. He even co-authored, with his sister Wendy, a 1991 children's book, Panther Dreams, that helped raise awareness about endangered rainforest species.

"It's everybody's duty to stay informed and to participate in the culture," he says when asked about his motives. "What I'm doing is no different from what a lot of other people are doing, I'm just out there doing it, that's all. This is my country, and if I don't make it work, then who is going to make it work? And that goes for you and everyone else, too.
"If you want to stand back and allow everyone who wants wealth and power to run the show, then that's what we'll get."

The difference between you, me and Weir is that he gets to remind corporate CEOs of that fact as they cavort under the redwoods at the Bohemian Grove while clad in women's clothing and lipstick (cross-dressing being all the rage there).

And if Weir remains committed to the principles that helped make him a counterculture icon, he's also committed to the freewheeling improvisational path blazed by the Dead.

"It's the old Grateful Dead mode of operation," he says of RatDog's forte. "You state a theme and then take it for a little walk in the woods. Along the way, there's going to be a lot of interaction, and people are going to reinterpret stuff on a nightly basis."

RatDog, which started as a duo with Mill Valley bassist Rob Wasserman, marked their first gig as a full band on Aug. 8, 1995, just one day before the death of Dead guitarist Jerry Garcia. With the dissolution of the Dead, RatDog took center stage in Weir's professional career. Since then the band members have undergone a few personnel changes, but--like the Grateful Dead--they've also amassed a large repertoire, so they may revisit a song only two or three times on each tour.

"You know that when a song comes up in rotation, this is your last crack at it for a while, so you really invest yourself in that evening's interpretation of that song," he says. "It works out real well for us. We don't get bored; we love each song each time it comes around, and if that's formulaic, then it's a real good working formula."

As for the Dead, Weir has little desire to relive the past and had no involvement in the spate of recent Dead CD reissues on the Rhino label. "I enjoy listening occasionally to what we were up to 20 years ago," he says, "but for the most part, my whole concern is what I'm going to be doing tomorrow and next week and next month."

http://www.metroactive.com/bohemian/06.07.06/bob-weir-0623.html


---
Bohemian Grove - Magda Hassan - 18-03-2014


Carr, Beazley & the Grove
March 18, 2014 By Kellie Tranter

In July 2012 Australian Ambassador to the US Kim Beazley and then Minister for Foreign Affairs Bob Carr attended the Bohemian Grove festival near San Francisco at taxpayers' expense. The "festival" itself, the reason they attended and what they actually did there to warrant taxpayer funding remain shrouded in mystery. Richard Nixon described the Bohemian Grove festival on the Watergate tapes as the "most faggy goddam thing you could ever imagine.." Herbert Hoover called it "The Greatest Men's Party on Earth". In documents obtained under freedom of information laws Mr De Cure of the Department of Foreign Affairs describes the Bohemian Grove festival as a very informal gathering in a forest in Northern California. From all reports it is very Bohemian ie. casual, with lots of informal discussions and, lots of drinking, eating and communing with nature. From memory, it is a men only affair…it attracts an influential participation from across the community and he [Carr] would meet some interesting people…from what I can gather it is a bit of a boys weekend away.' Mr De Cure went onto say As to whether the Minister should go, I would leave that to others to judge. It's not one of those things that I would announce that he was attending…' But Mr Carr jumped the gun via Twitter. His tweet appears to have annoyed some within the Department, with a comment I thought we weren't referring to Bohemian Grove publicly?' Mr Carr tweeted on 18 July 2012: Lunch with Condie Rice at Stanford, dinner tonight with [Henry] Kissinger and [George] Shultz. Then off with them to conference at Bohemian Grove.' The Department of Foreign Affairs and Trade created a Media Talking Point to justify their attendance, transforming the Festival into a "conference". The same justification appears to have been used by Mr Carr's office when seeking Prime Ministerial approval for his attendance. When he was criticised last year for his attendance at the Bohemian Grove festival Mr Carr asserted that the Department of Foreign Affairs and Trade "enthusiastically endorsed" his attendance. The FO I documents suggest that the Department was far more circumspect than Mr Carr would have us believe. Mr Carr appears to have more or less repeated the Department's media talking point in defending his attendance at the festival, saying he was given the "opportunity to explain and argue an Australian perspective: on Asia, on China, on our nearest neighbour Indonesia" to [unnamed] government officials with influence on policy. The FOI documents fail to shed any light on the nature of those discussions or with whom they took place. Nor has information been provided to the Australian public about the "public interest" outcome of the attendance, particularly having regard to the substantial taxpayer funded cost of Mr Carr's accommodation and transport. In fact it's not entirely clear from the documents released why Mr Carr had to attend at all when Australia was already represented at the festival by the Australian Ambassador, Kim Beazley, who delivered a talk, The Pivot to Asia as Seen from Down Under' on 19 July 2012. (Mr Carr arrived just after Mr Beazley's talk had been delivered.) In a February 2012 letter from a Bohemian Grove Club organiser on a letterhead which includes its emblem inscription Weaving Spiders Come Not Here' organisers told Mr Beazley that …The audience, which will number up to 2000 gentlemen, values a personal insight and a provocative presentation something frank…the Club strongly protects its privacy. None of your remarks will appear in print…' Unfortunately the FO I documents released don't include a copy of Mr Beazley's "frank" and "provocative" talk, something many Australians would have been and would still be interested to read. The justification: "There was no copy of the speech. The speech was being delivered in similar circumstances to the Chatham House rule and was not in hard copy nor recorded. However, the documents did include Ambassador Beazley's two-page notes/points that he drew upon for delivering the speech. As these were prompt notes, the dot points were incomplete and without context. The notes included brief references to aspects of foreign and defence policy which, given the lack of context and detail, could be misinterpreted if disclosed publicly in this form and could cause damage to Australia's international relations …" The FOI documents show that Beazley was as keen as Carr to attend the festival. He told the organisers he was prepared to fit in with their schedule irrespective of ministerial commitments', and after the event he sent a hand written note to his host: …thank you for hosting me at the Grove….The whole thing was intellectually and physically very satisfying. I enclose a cheque which I insist you take covering the jacket and cigars.' Even with the FOI documents there is no explanation or justification to the Australian public of why Mr Carr and Mr Beazley both attended an event that has been described as "two weeks of heavy drinking, super-secret talks, druid worship and other rituals", or why their attendance was in Australia's National Interests particularly given the myriad of other more conventional meetings, events and summits scheduled throughout any given year providing the opportunity to discuss Australia's perspective on Asia, China and Indonesia. The limited information that is available including the FOI documents suggests that both Mr Carr and Mr Beazley attended the festival for personal and social reasons rather than in the service of the country, and that their attendance should not have been at taxpayers' expense.
http://kellietranter.com/2014/03/carr-beazley-grove/


---
Bohemian Grove - David Guyatt - 18-03-2014

Apparently, the rather ominous Bohemian Grove annual occulty event is now a "festival".

We know that because the writer and activist Kellie Tranter said so in at least 4 places in her opening paras, before I lost count. After that it became an innocent boys weekend away, giving the impression of raunchy jokes whispered behind hands, barbie's, beer and all the usual boys-at-play antics.

The "provocative presentation" in the words of the organizers is, of course a ritual drama, with an occult theme, called the Cremation of Care ceremony. What the writer of the above article prefers to call "druid worship", is actually possible if the owl symbol of the Grovers is, indeed, the owl of Minerva called Moloch (formerly Molech), which I think it probably is. Although to be fair, I think it more likely that it is the Roman love of conquest and war that is being honoured here.

Minerva was the Roman goddess of war, wisdom and the arts, and who curiously equates with the goddess Britannia.

For various insights and symbolism about Moloch see HERE.


---
Bohemian Grove - R.K. Locke - 18-03-2014

A timely discussion given that we are about to enter the season that T.S. Eliot wrote about in some of his most famous works:

http://books.google.co.uk/books?id=A75mAgAAQBAJ&pg=PA148&lpg=PA148&dq=%22april+is+the+cruelest+month%22+%22season+of+sacrifice%22&source=bl&ots=3qFya8Ru0v&sig=N5qN6106WXKc6hhopgBdp4Q2n80&hl=en&sa=X&ei=S1fxUt2tE9GIhQf01oCwAQ&ved=0CC0Q6AEwAA#v=onepage&q=%22april%20is%20the%20cruelest%20month%22%20%22season%20of%20sacrifice%22&f=false


---
Bohemian Grove - David Guyatt - 24-03-2014

Relevant to this subject is the following essay (also posted HERE).

It speaks volumes, I think, that the Century Club (Association) in New York (once headed by Allen Dulles) is a sister club to the Bohemian Club (Grove) and that members of one were often members of both - and also many were Skull & Bones too.

[quote]



by

Joe Atwill

and

Jan Irvin



May 12, 2013
from

GnosticMedia

Website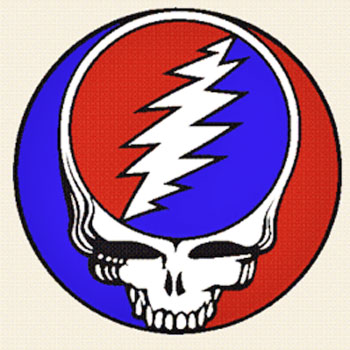 In 2012

Jan Irvin

made an important discovery.
In the course of re-publishing

The Sacred Mushroom and the Cross

by the Dead Sea Scrolls scholar

John Allegro

,[SUP][1][/SUP] Irvin had been researching the letters of one of Allegro's most prominent critics,

Gordon Wasson

, at various university archives (including Princeton, Yale, Columbia, Dartmouth, and the Hoover Institute at Stanford) when he came across primary documents - letters actually written by Wasson - showing that he had worked with the CIA.[SUP][2][/SUP]

Though Gordon Wasson was both chairman for the

Council on Foreign Relations

and the Vice President of Public Relations for J.P. Morgan Bank, he is most famous as the individual who "discovered", or more accurately popularized, magic mushrooms.
An article in Life magazine described fantastic visions and experiences Wasson claimed to have had while under their influence (see Life, May 13, 1957 -

Seeking the Magic Mushroom

).
Wasson's claims were the first description of the effects of psilocybin ("magic") mushrooms presented to the general public.

Irvin saw troubling implications in his discovery. He was aware, of course, of the

CIA's infamous Project MK-ULTRA

, in which the organization had given LSD to unsuspecting U.S. citizens. He also knew of the many conspiracy theories claiming that the government has been somehow involved with the creation of the "drug culture."
He was also aware of

Dave McGowan

's research on the drug and music movement that had come out of Laurel Canyon in the 1960s, which showed that many of the "rock idols" who created it were the children of members of military intelligence.[SUP][3][/SUP]

So the fact that a member of the CIA had also been involved with the discovery of Psilocybe mushrooms fit into a large collection of troubling linkages between the American government and the drug culture that emerged during the 1960's. Irvin decided to do further research into the government's involvement with the "psychedelic movement".
An obvious question he hoped to answer was: Had Wasson been somehow involved with MK-ULTRA?

During this research, Irvin came in contact with another scholar,

Joe Atwill

, author of Caesar's Messiah: The Roman Conspiracy to Invent Jesus.
Atwill's research into the origins of Christianity had led him to conclude that Rome had invented the religion. Further, he believed that the Caesars had deliberately brought about the Dark Ages. They had

used Christianity as a mind control device

to give slavery a religious context intended to make it difficult for serfs to rebel.
Like Irvin, Atwill had become suspicious of the U.S. government's many connections to the psychedelic movement, which reminded him of the Caesars' intellectual debasing of their population to help bring on the Dark Ages.

When comparing the results of their research, Irvin and Atwill developed a theory about the origin of the psychedelic movement of the 1960's:
The "counterculture" had been developed by elements within the U.S. government and banking establishment as part of a larger plan to bring about a new Dark Age; or, as it was marketed to potential victims, an archaic revival.'[SUP][4][/SUP]
In 1992

Terence McKenna

published in his book Archaic Revival:
These things are all part of the New Age, but I have abandon that term in favor of what I call the Archaic Revival - which places it all in a better historical perspective. When a culture loses its bearing, the traditional response is to go back in history to find the previous "anchoring model."
An example of this would be the breakup the medieval world at the time of the Renaissance. They had lost their compass, so they went back to Greek and Roman models and created classicism - Roman law, Greek aesthetics, and so on.[5]

~ Terence McKenna
In another chapter regarding his timewave theory, he states:
Within the timewave a variety of "resonance points" are recognized.
Resonance points can be thought of as areas of the wave that are graphically the same as the wave at some other point within the wave, yet differ from it through having different quantified values.
For example, if we chose an end date or zero date of December 21, 2012 A.D., then we find that the time we are living through is in resonance with the late Roman times and the beginning of the Dark Ages in Europe.

Implicit in this theory of time is the notion that duration is like a tone in that one must assign a moment at which the damped oscillation is finally quenched and ceases.
I chose the date

December 21, 2012

A.D., as this point because with that assumption the wave seemed to be in the "best fit" configuration with regard to the recorded facts of the ebb and flow of historical advance into connectedness.
Later I learned to my amazement that this same date, December 21, 2012, was the date assigned as the end of their calendrical cycle by the classic Maya, surely one of the world's most time-obsessed cultures.[SUP] [6][/SUP]
~ Terence McKenna
Notice that the date McKenna chose - 12-21-2012 - was earlier falsely claimed to be the date of the

Apocalypse foreseen in the Mayan calendar

by professor and CIA agent

Michael Coe

in his 1966 bookThe Maya,[SUP][7][/SUP] although it was changed by McKenna in 1993 from Coe's 2011 date to December 21, 2012.[SUP][8][/SUP]
Moreover, McKenna sees this date as resonating with the beginning of the Dark Ages.
If, as the authors believe, the psychedelic movement was part of a general plan to usher in a new Dark Age, this suggests that McKenna's promotion of a drug-fueled "archaic revival" was also a part of the plan.
I guess am a soft Dark Ager. I think there will be a mild dark age. I don't think it will be anything like the dark ages that lasted a thousand years […][SUP] [9][/SUP]

~ Terence McKenna
Most today assume that the CIA and the other intelligence-gathering organizations of the U.S. government are controlled by the democratic process.
They therefore believe that MK-ULTRA's role in creating the psychedelic movement was accidental "blowback." Very few have even considered the possibility that the entire "counterculture" was social engineering planned to debase America's culture - as the name implies. The authors believe, however, that there is compelling evidence that indicates that the psychedelic movement was deliberately created.
The purpose of this plan was to establish a neo-feudalism by the debasing of the intellectual abilities of young people to make them as easy to control as the serfs of the Dark Ages.
One accurate term used for the individuals who were victims of this debasing was "Deadhead," which is an equivocation for a "dead mind" or "a drugged, thoughtless person."



Aldous Huxley

predicted that drugs would one day become a humane alternative to "flogging" for rulers wishing to control "recalcitrant subjects."
He wrote in a letter to his former student

George Orwell

in 1949:
But now psycho-analysis is being combined with hypnosis; and hypnosis has been made easy and indefinitely extensible through the use of barbiturates, which induce a hypnoid and suggestible state in even the most recalcitrant subjects.

Within the next generation I believe that

the world's rulers

will discover that infant conditioning and narco-hypnosis are more efficient, as instruments of government, than clubs and prisons, and that the lust for power can be just as completely satisfied by suggesting people into loving their servitude as by flogging and kicking them into obedience. [SUP][10][/SUP]

~ Aldous Huxley
Decades later, one of the CIA's own

MK-ULTRA

researchers, Dr.

Louis Jolyon West

, while citing Huxley had this to say on the matter:
The role of drugs in the exercise of political control is also coming under increasing discussion. Control can be through prohibition or supply.
The total or even partial prohibition of drugs gives the government considerable leverage for other types of control. An example would be the selective application of drug laws permitting immediate search, or "no knock" entry, against selected components of the population such as members of certain minority groups or political organizations.

But a government could also supply drugs to help control a population. This method, foreseen by Aldous Huxley in

Brave New World

(1932), has the governing element employing drugs selectively to manipulate the governed in various ways.

To a large extent the numerous rural and urban communes, which provide a great freedom for private drug use and where hallucinogens are widely used today, are actually subsidized by our society.
Their perpetuation is aided by parental or other family remittances, welfare, and unemployment payments, and benign neglect by the police.
In fact, it may be more convenient and perhaps even more economical to keep the growing numbers of chronic drug users (especially of the hallucinogens) fairly isolated and also out of the labor market, with its millions of unemployed.
To society, the communards with their hallucinogenic drugs are probably less bothersome - and less expensive - if they are living apart, than if they are engaging in alternative modes of expressing their alienation, such as active, organized, vigorous political protest and dissent.
[…]

The hallucinogens presently comprise a moderate but significant portion of the total drug problem in Western society.
The foregoing may provide a certain frame of reference against which not only the social but also the clinical problems created by these drugs can be considered.[SUP][11][/SUP]

~ Louis Jolyon West
The idea of drugs for control seems to be an ancient one.
Italian professor

Piero Camporesi

, writing on Medieval Italy in his book Bread of Dreams, says:
Adulterated breads had been put into circulation by the untori of Public Health: criminal attacks orchestrated by the provisionary judges' who were supposed to oversee the well-balanced provisioning of the public-square.

On the 21[SUP]st[/SUP], a Sunday, with Monday approaching, Master [blank in the manuscript] Forni, Judge of provisions in the square of Modena, was arrested, along with the bakers, for having had forty sacks of bay leaf ground to be put into the wheat flour to make bread for the square, where it caused the poverty to those who brought it to worsen, so that for two days there were many people sick enough to go crazy, and during this time they could not work or help their families.[SUP][12][/SUP]
Camporesi later continues:
It would be wrong to suppose that one must wait for the arrival of eighteenth-century capitalism, or even of imperialism, in order to see the birth of the problem of the mass spreading of opium derivatives (first of morphine and then, today, of heroin) used to dampen the frenzy of the masses and lead them back - by means of dreams - to the reason' desired by the groups in power.
The opium war against China, the Black Panthers broken' by drugs, and the ebbing' of the American and European student movements (supposing that hallucinogenic drugs were involved in the latter, as some believe), are the most commonly used examples - we don't know with what relevance - to demonstrate how advanced' capitalism and imperialism have utilized mechanisms which induced collective dreaming and weakened the desire for renewal by means of visionary trips', in order to impose their will.

The pre-industrial age, too, even if in a more imprecise, rough and natural' manner, was aware of political strategies allied to medical culture, whether to lessen the pangs of hunger or to limit the turmoil in the streets.
Certainly we could laugh at interventions which are so mild as to appear almost surreal, amateurish or improvised; but we must not forget that both in theory and in practice the treatment of the poor man', cared for with sedatives and hallucinogenic drugs, corresponded to a thought-out medico-political design.[SUP][13][/SUP]

~ Piero Camporesi
A key element in the creation of America's drug counterculture was "The Grateful Dead," a rock band that passed out LSD to people attending its concerts in the 1960's.
At their concerts listeners were encourage to take LSD and to "tune in, turn on, and drop out." An expression that instructed the LSD takers to abandon the modern world and join what McKenna coined the "archaic revival."

There is a recording of Dr.

Timothy Leary

actually describing the retrograde culture that those who dropped out would participate in:
Alan Watts - The Houseboat Summit
[TABLE="width: 502"]
[TR]
[TD="align: center"]
[/TD]
[/TR]
[/TABLE]

.
In this talk, Leary, Alan Watts, Alan Ginsberg, Gary Snyder and Allen Cohen describe how those that "tune in, turn on, drop out" would abandon modern culture and return to the status of a peasant.

It is important to note that marketing and PR expert

Marshal McLuhan

, who had a strong influence on Leary and later McKenna, is the one who actually developed the expression "Tune in, turn on, and drop out":
In a 1988 interview with Neil Strauss, Leary stated that slogan was "given to him" by Marshall McLuhan during a lunch in New York City.
Leary added that McLuhan "was very much interested in ideas and marketing," and he started singing something like, "Psychedelics hit the spot / Five hundred micrograms, that's a lot," to the tune of a Pepsi commercial. Then he started going, "Tune in, turn on, and drop out." [SUP][14][/SUP]
It is also notable that two individuals associated with the Grateful Dead were once employees of the

CIA's MK-ULTRA program

- band member and lyricist Robert Hunter,[SUP] [15][/SUP] and author Ken Kesey [SUP][16][/SUP]whose "Merry Pranksters" were often at the Grateful Dead shows promoting LSD use to the "Deadheads."
Kesey's novel One Flew Over the Cuckoo's Nest promoted the archaic revival by concluding with a heroic American Indian escaping from modern tyranny and returning to a primitive culture.
Furthermore, Grateful Dead song writer John Perry Barlow, in 2002, admitted in a Forbes magazine interview ironically titled "Why Spy?" that he spent time at CIA headquarters at Langley.[SUP][17][/SUP]

MK-ULTRA ran a number of its operations near Haight-Ashbury, the San Francisco district where LSD would become commonly used. Declassified CIA records show that there were at least three CIA "safe houses" in the Bay Area where "experiments" - the giving of LSD to unsuspecting citizens - went on.
This subproject of MK-ULTRA was code-named "

Operation Midnight Climax

." Chief among Operation Midnight Climax's safe houses was the one at 225 Chestnut on Telegraph Hill, which operated from 1955 to 1965.

While the odd role that MK-ULTRA played in launching the psychedelic movement is well known, its involvement in bringing about another part of America's descent into intellectual neo-feudalism is not.
Incredibly, MK-ULTRA was also involved in bringing about the "New Age" quasi-religious movement, which debased the reasoning of anyone who succumbed to its philosophies.
Another progenitor of this movement, which believes in "channeling" and other fictional elements, was the book

A Course in Miracles

, written by two MK-ULTRA employees;

William Thetford

and

Helen Schucman

.[SUP][18][/SUP]
In the book the reader is asked to believe that Helen Schucman, a Jewish scientist

hired by the CIA

to study how to control the mind, was chosen by Jesus Christ to channel his current ideas to humanity.

At the same time the Grateful Dead was promoting LSD use in San Francisco, another music drug counterculture scene with many suspicious connections to military intelligence began promoting the drug to the young people attending the music clubs on the Sunset Strip in Los Angeles.
The counterculture scenes in LA and San Francisco were part of a larger whole that included Britain and New York. The media gave the new music drug culture almost unlimited exposure, which reached its zenith with Life magazine's coverage of the Woodstock music festival.
Although Life presented Woodstock as three days of "Love and Understanding" it was in fact a culturally debased event - a true archaic revival - that featured drugged teenagers fornicating in the mud while their rock idols provided encouraging background music.

Many of the events that led up to the counterculture and Woodstock have been presented as accidental. For example, the string of occurrences that led to the publication of Life magazine's cover story about Gordon Wasson's experiences upon taking the psilocybin mushroom.
Irvin has shown, however, in his paper

Gordon Wasson: The Man, the Legend, the Myth

, that there were too many contradictions in his story line for Wasson to have had the "chance meeting" with the editors of Life that led to the publication of the article:[SUP][19][/SUP]
Wasson's direct boss at J. P. Morgan was Henry P. Davison Jr.
Davison was a senior partner and generally regarded as Morgan's personal emissary.[SUP][20] [/SUP]As it turns out, it was Henry P. Davison who essentially created (or at least funded) the Time-Life magazines for J.P. Morgan in 1923.
After a row with Henry Luce for publishing an article against the war for Britain in Life, Davison,
"became the company's first investor in Time magazine and a company director." [SUP][21][/SUP]
Another J.P. Morgan partner,

Dwight Morrow

, also helped to finance the Time-Life start-up.

Davison kept Henry Luce in charge of the company as president, as he and Luce were both members of Yale's

Skull and Bones secret society

, being initiated in 1920.
In 1946 Davison and Luce then made

C.D. Jackson

, former head of U.S. Psychological Warfare, vice-president of Time-Life.
It seems to me that the entire operation at Time-Life was purely for spreading propaganda to the American public for the purposes of the intelligence community, J.P. Morgan, and the elite.
[…]

Yet another Skull and Bonesman behind the establishment of Time-Life was Briton Hadden, who worked with Davison, Luce and Morrow in setting up the organization. Hadden was also initiated into Skull and Bones in 1920.
The list of Bonesmen that tie in directly to Wasson and his clique is astounding, and also includes people like Averell Harriman, initiated 1913, who worked with Wasson at the CFR,[SUP][22][/SUP] and was a director there.[SUP][23][/SUP]
[…]

Documents also reveal that Luce was a member of the

Century Club

(Association), an exclusive "art club" that Wasson had much ado with and may have held some position with, and which was filled with members of the intelligence and banking community.
Members such as George Kennan, Walter Lippmann and Frank Altschul appear to have been nominated to the Century Club by Wasson himself.[SUP][24][/SUP]
Graham Harvey in Shamanism says that Luce and Wasson were friends, and this is how he came to publish in Life:
A New York investment banker, Wasson was well acquainted with the movers and shakers of the Establishment.
Therefore, it was natural that he should turn to his friend Henry Luce, publisher of Life, when he needed a public forum in which to announce his discoveries.[SUP][25][/SUP]

~ Graham Harvey
[…]
However, the most common version of the story is the one told by Time magazine in 2007:
Wasson and his buddy's mushroom trip might have been lost to history, but he was so enraptured by the experience that on his return to New York, he kept talking about it to friends.
As Jay Stevens recalls in his 1987 book Storming Heaven: LSD and the American Dream, one day during lunch at the Century Club, an editor at Time Inc. (the parent company of TIME) overheard Wasson's tale of adventure.
The editor commissioned a first-person narrative for Life.
[…]
Since this article was written in the post-Luce and Jackson age, the author was a little more candid about the Wasson/Luce/J.P. Morgan/psychedelic revolution connections:
After Wasson's article was published, many people sought out mushrooms and the other big hallucinogen of the day, LSD.
(In 1958, Time Inc. cofounder Henry Luce and his wife Clare Booth Luce dropped acid with a psychiatrist. Henry Luce conducted an imaginary symphony during his trip, according to Storming Heaven.)
The most important person to discover drugs through the Life piece was Timothy Leary himself. Leary had never used drugs, but a friend recommended the article to him, and Leary eventually traveled to Mexico to take mushrooms.
Within a few years, he had launched his crusade for America to "turn on, tune in, drop out." In other words, you can draw a woozy but vivid line from the sedate offices of J.P. Morgan and Time Inc. in the '50s to Haight-Ashbury in the '60s to a zillion drug-rehab centers in the '70s.
Long, strange trip indeed.[SUP][26][/SUP]
In The Sacred Mushroom Seeker, a third version of this story was told by

Allan Richardson

:
Sometime just before or soon after our return from the '56 expedition, Gordon and I were dining at the Century Club in New York. He noticed Ed Thompson, the managing editor of Life magazine, alone at a table nearby, and asked him to join us.
We talked about the article Gordon was working on to publicize what he'd discovered in Mexico. Thompson said Life might be interested in publishing it, and invited us to make a presentation at his offices.

~ Allan Richardson
As we noted above, nowhere do these accounts mention Valentina's write-up of her and Gordon Wasson's mushroom experiences in This Week magazine, which was released that same week (May 19, 1957) to 12 million newspaper subscribers.
Also coincidently, This Week was published by Joseph P. Knapp, who was a director of Morgan's Guarantee Trust, where Wasson had begun working for Morgan in 1928.
If Wasson's claim that the publication of the Life article was the result of a chance meeting, how had it come to pass that Valentina's parallel article was published in the same week?

In light of the above, the idea that Wasson published his "

Seeking the Magic Mushroom

" article in May, 1957, in Life, due to a "chance meeting with an editor" seems ridiculous.
In fact, Abby Hoffman is quoted as saying that Luce did more to popularize LSD than Timothy Leary (who first learned of mushrooms through Wasson's Life article).
Luce's own wife, Clare Boothe Luce, who was a member of

the CFR

, agreed:
I've always maintained that Henry Luce did more to popularize acid than Timothy Leary. Years later I met Clare Boothe Luce at the Republican convention in Miami. She did not disagree with this opinion.
America's version of the Dragon Lady caressed my arm, fluttered her eyes and cooed, "We wouldn't want everyone doing too much of a good thing."[27]

~ Abbie Hoffman
If one compares the culture of Woodstock and the music drug scene of the 1960s with that of America at the beginning of the century, a number of distinct differences are visible:
o

vert sexual images in the popular media (pornography)

w

ildly uninhibited dancing
Culture normally changes slowly and for many reasons, and the 60's American drug counter culture was certainly a long time in the making.
But, incredibly, most of the events that led to it can be traced back to two men:

Gordon Wasson

and his close friend

Edward Bernays

, the father of propaganda.
Given Bernays' background and political perspective, his role in bringing about the drug culture is highly suspicious. Bernays wrote what can be seen as a virtual Mission Statement for anyone wishing to bring about a "counterculture."
In the opening paragraph of his book

Propaganda

he wrote:
The conscious and intelligent manipulation of the organized habits and opinions of the masses is an important element in democratic society.
Those who manipulate this unseen mechanism of society constitute an invisible government which is the true ruling power of our country… We are governed, our minds are molded, our tastes formed, our ideas suggested, largely by men we have never heard of.
This is a logical result of the way in which our democratic society is organized. Vast numbers of human beings must cooperate in this manner if they are to live together as a smoothly functioning society…
In almost every act of our daily lives, whether in the sphere of politics or business, in our social conduct or our ethical thinking, we are dominated by the relatively small number of persons… who understand the mental processes and social patterns of the masses.
It is they who pull the wires which control the public mind.[SUP][28][/SUP]
Bernays' family background made him well suited to "control the public mind."
He was the double nephew of Jewish psychoanalysis pioneer

Sigmund Freud

. His mother was Freud's sister Anna, and his father was Ely Bernays, brother of Freud's wife Martha Bernays.

When considering his influence on his nephew, it is important to bear in mind that though Freud is famous for his theories of individual psychoanalysis, he and the group that surrounded him developed the first theories concerning how to "pull the wires which control the public mind."
Among the key members of the Freudian psychoanalysis movement in England, most of whom were associated with

the Tavistock Institute

, were,
Gustave Le Bon, the originator of the term "crowd psychology" [SUP][29][/SUP]

Wilfred Trotter, who promoted similar ideas in his book Instincts of the Herd in War and Peace [SUP][30][/SUP]

Ernest Jones, who developed the field of Group Dynamics [SUP][31][/SUP]
Bernays refers to all of these theorists in crowd control in his writings.
Crowds are somewhat like the sphinx of ancient fable: It is necessary to arrive at a solution of the problems offered by their psychology or to resign ourselves to being devoured by them.[SUP][32][/SUP]

~ Gustave Le Bon
Freud often pointed out the positive effects of sublimation.
In other words, that in order to maintain civilization, individuals needed to sublimate many sexual and violent urges.
For example, Freud cited the need for males to sublimate what he named the

Oedipal Complex

, which he claimed was the innate desire of young males to kill their fathers in order to have intercourse with their mothers.

Certainly Bernays knew of Freud's theories on civilization's requirement for sublimation, as he constantly promoted his uncle's work. Therefore, the fact that Bernays helped bring about so many of the destructive elements that led to the music/drug counterculture in the 1960s demands an explanation.

Prima facie it seems that Bernays used his uncle's insights to deliberately break down the structure of American civilization. To understand this requires recognizing that none of the elements of the counterculture of the 1960's described above occurred without some prior events that shifted culture and made them permissible.
This is self-evident because anyone acting like a "Deadhead" in 1920 would have been arrested. All of the aspects of the counterculture had been preceded by events that led to the subtle cultural shifts that permitted the public to accept them.
And Edward Bernays was at the root of these cultural shifts.
1.

Overt sexual images in the popular media




In 1913 Bernays was hired to protect a play that supported sex education against police interference.
Typically, Bernays set up a fictitious front group called the "Medical Review of Reviews Sociological Fund" (officially concerned with fighting venereal disease) for the purpose of endorsing the play and intimidating critics.
When reviewing the play the New York Times glowed: "It is sex' o clock in America."

2.

Uninhibited dancing




Bernays produced the performances of Vaslav Nijinsky, who mimed masturbation onstage, causing an outrage and sometimes actual riots.
"The whole country was discussing the ballet," Bernays wrote.
"The ballet liberated American dance and, through it, the American spirit. It fostered a more tolerant view toward sex; it changed our music and our appreciation of it… The ballet scenarios made modern art more palatable; color assumed new importance. It was a turning point in the appreciation of the arts in the United States. "
An example of how the elements Bernays introduced would eventually blossom into the counter culture is Jim Morrison of "The Doors" (named after Aldous Huxley's book The Doors of Perception).
Morrison performed the same on-stage miming of masturbation that Nijinsky had but to a far larger audience. To further debase his listeners, Morrison sang about a young man acting out Freud's Oedipus complex in "The End," an ode to an apocalypse of a culture where "all the children are insane":
The killer awoke before dawn, he put his boots on
He took a face from the ancient gallery
And he walked on down the hall
He went into the room where his sister lived, and…then he
Paid a visit to his brother, and then he
He walked on down the hall, and
And he came to a door…and he looked inside
Father, yes son, I want to kill you
Mother…I want to…WAAAAAA
While Morrison sang about a young man acting out the Oedipus complex, another culturally debasing activity was taking place right in front of him.
Uninhibited "freak" dancing was part of the counterculture's promotion of drug use and appeared on the Sunset Strip music clubs at the same time that LSD did. Freak dancing, as it was called, was introduced through the efforts of

Vito Paulekas

.
Notice in the following video clip that though Paulekas seems to be dismissing LSD, he actually provides a number of reasons for taking it.
At the end of the clip his wife Szou, who seems to be a victim of mind control, cites Vito's belief that people learn from those younger than themselves and that she has learned from her child, obviously a culturally destructive pattern of learning. Moreover, she claims at the end of the clip that LSD is a "military plot."
This begs the question of how someone who appears mentally deficient came up with this idea.

[LSD] it's a military plot
[TABLE="width: 482"]
[TR]
[TD="align: center"]
[/TD]
[/TR]
[/TABLE]



People who are loaded behind that kind of thing don't do anything.
This heavy kind of insistence everyplace you go with all the media about
"Wow, look at the colors, look at the lights, look at the strobe things blinking! Man, you can really find a trip if you get loaded behind this stuff."
There's a lot of that kind of thing insisting that we become aware of it, that we become sensitive to it.
And a lot of the young people are sensitive to it, and they become curious about it.
So they say, "Which of it is bad?", and I say "Man, all of it's bad". […] "I'm just going to get wiped out and I'm going to stay wiped out baby, and nothing's going to get through to me."
The following video clip of Vito's freak dancers shows that their dancing obviously led people into LSD use, a fact that he could not have been unaware of.

Vito's Freak Dancers
[TABLE="width: 482"]
[TR]
[TD="align: center"]
[/TD]
[/TR]
[/TABLE]

Vito made sure that his freak dancers attended the shows of the fledgling rock idols to assist the LSD promoting bands of Laurel Canyon to become as popular as the Beatles.
Vito was in his fifties, but he had four-way sex with goddesses… He held these clay-sculpting classes on Laurel Avenue, teaching rich Beverly Hills dowagers how to sculpt. And that was the Byrds' rehearsal room.
Then Jim Dickson had the idea to put them on at Ciro's, on the basis that all the freaks would show up and the Byrds would be their Beatles.

~ Kim Fowley

http://www.davesweb.cnchost.com/nwsltr98.html
3.

Music Idols




Bernays wrote:
"Human beings need to have godhead symbols, and public relations counsels must help to create them." [SUP][33][/SUP]
Bernays saw his idol-making as vital to the salvation of society:
"We have no being in the air to watch over us. We must watch over ourselves, and that is where public relations counselors can prove their effectiveness, by making the public believe that human gods are watching over us for our own benefit."
These human gods, created by astute public relations, would keep order by giving their followers reasons to live and goals to accomplish. Bernays manufactured the public's adoration of

Enrico Caruso

, who is often called the first American pop star.
Bernays wrote:
"The overwhelming majority of the people who reacted so spontaneously to Caruso had never heard him before."
"The public's ability to create its own heroes from wisps of impressions and its own imagination and to build them almost into flesh-and-blood gods fascinated me.
Of course, I knew the ancient Greeks and other early civilized peoples had done this. But now it was happening before my eyes in contemporary America." [SUP][34][/SUP]
In his 1980 interview in Playboy magazine

John Lennon

also claimed that the military and the CIA created LSD, though this did not stop him from encouraging its use:
We must always remember to thank the CIA and the Army for LSD. That's what people forget.
Everything is the opposite of what it is, isn't it, Harry? So get out the bottle, boy - and relax. They invented LSD to control people and what they did was give us freedom.
In light of the discovery that the CIA funded Gordon Wasson's trip to Mexico, Lennon's comments begs the question as to how he came to his understanding about the CIA popularizing LSD, and raises additional questions about his assassination.

The research of

David McGowan

has shown that the connections between military intelligence and the music idols that promoted drug use to America's youth were too numerous to have been accidental.
Among the many examples,

Frank Zappa

was the son of a specialist in chemical warfare. Jim Morrison's father was Admiral Morrison, the same Admiral Morrison who oversaw the

false flag

Gulf of Tonkin incident that

launched the Vietnam War

that was genocide against the Vietnamese, and killed tens of thousands of American boys.
Other rock idols with direct connections to the military included,
The father of Police band member

Stewart Copeland

was the founder of the Office of Strategic Service (OSS), the precursor to the CIA, and he also co-founded the CIA.
Ian Copeland

, Stewart's brother, went on to start the "New Wave" music movement, promoting bands such as his brother's The Police, and also Squeeze, B-52s, The Cure, Simple Minds, The English Beat, and The Go-Go's.
David McGowan

also pointed out that

Ian Copeland

deliberately associated government power with the pop music counterculture by the names he gave his organizations:
"I.R.S. Records," the band "The Police," and his "F.B.I." talent agency. [SUP][35][/SUP]
We would note that this is just a small part of McGowan's research and hope that our readers study his work.

Many of the so-called leaders and pioneers of psychedelic research became media idols:
...have been virtually worshipped as gurus or gods.
It is of note that two professors: one who taught at Harvard and wishes to remain anonymous, and Prof.

Bart Dean

who studied there, have informed Irvin that, aside from the Wasson library, there is actually a chapel at Harvard dedicated to Wasson worship.

Ironically, as this article was being written, a new book of this genre was being published:

Albert Hofmann - LSD and the Divine Scientist

.

Though like many of those associated with the origins of the psychedelic movement,

Albert Hofmann

is called "divine," evidence has come to light which exposes him as both a CIA and French Intelligence operative. Hoffman helped the agency dose the French village Pont Saint Esprit with LSD. As a result five people died and Hofmann helped to cover up the crime.
The LSD event at Pont Saint Esprit led to the famous murder of

Frank Olson

by the CIA because he had threatened to go public. It was the exposure of Olson's murder and his involvement with the MK-ULTRA program that caused the national uproar leading to the Church Commission.[SUP][36]
[/SUP]
Incredibly, a paper to be published in Time and Mind this July by English researcher Alan Piper shows that LSD was known about years before Albert Hofmann supposedly "invented" it on 16 November 1938 (Hofmann claims to have not been aware of LSD's properties until 16 April 1943).
Piper has noted that in 1933 Jewish author

Leo Perutz

wrote the novel Saint Peter's Snow, wherein a new drug made from a fungus from wheat is secretly tested and used in a failed attempt to bring about a return of religious beliefs and return a Roman Emperor to his throne, with a priest who warns that it's instead the worship of Molech.
Rather than a return of Christian belief, the book ends in a communist rebellion.
The relationship between psychedelics and communist or socialist political leanings is not uncommon and should be noted. Piper sees the parallelism between Perutz's psychedelic drug and LSD as an unsolved mystery, but provides cultural historical background to the conception of the novel and the scientific study of ergot.
The authors maintain that in light of the evidence showing that the psychedelic movement was part of a multi-generational plan, Perutz's book clearly shows an awareness of that agenda.
It's ironic too that Perutz chooses the name of St Peter's Snow for the title of the book from the following quote, as it states on page 93 that "in the Alps it was called St Peter's Snow" and of course the Alps are primarily in Switzerland - where Hoffman supposedly invented the drug:
A few months later I came across the incomparably more important testimony of Dionysus the Areopagite, a fourth-century Christian Neo-Platonist, who states in one of his works that he imposed a two-day fast on the members of his community, who longed for the real presence of God, and he then regaled them with "bread made with holy flour." […]

I came across an ancient Roman rural priests' song, a solemn invocation of Marmar or Mavor, who at that time was not yet the bloodthirsty god of war but the peaceful protector of the fields.
Let your white frost invade the crop so that they acknowledge thy power,' it said.
Like all priests, Roman rural priests knew the secret of the hallucinogenic drug that produces a state of ecstasy in which people become seeing' and acknowledge the power of the god'. The white frost was not a kind of wheat, but a wheat disease, a parasite, a fungus that invaded the wheat and fed on its substance." […]

"There are many kinds of parasitic fungi," the baron went on, "the ascomycetes, the phycomycetes, and the basidiomycetes. In his Synopsis Fungorum Bargin describes more than a hundred varieties, and nowadays his work is regarded as out-of-date.
But among that hundred I had identified the only one that produces ecstatic effects when it is introduced into human food and thus finds its way into the human organism." […]
There is - or was - a wheat disease that was often described in earlier centuries and was known by a different name wherever it appeared.
In Spain it was called Mary Magdalene's Plait, in Alsace it was known as Poor Soul's Dew. In Adam of Cremona's Physician's Book it was called Misericord Seed, and in the Alps it was called St Peter's Snow.[SUP][37][/SUP]
The book continues later on with the same theme we're discussing here, where two of the main characters of the plot argue over whether they should test the drug on themselves:
I did not at first realize that she was talking about the baron.
"I've been quarrelling with him," she went on.
"A very serious quarrel. With whom? The baron, of course, about the hallucinogen. He maintained that we two, he and I, should not take it, but I disagreed. We were the leaders, he said, we must remain clear-headed and dispassionate and be above things, our task was to lead and not be carried away.
That's what the quarrel was about. I said that being above it meant being out of it, and just because he was the leader he must feel and think what the crowd thought and felt.[…]" [SUP][38][/SUP]
Later in the story we discover that the woman, Bibiche, who created and tried the drug, is the one who headed the communist rebellion.

4.

Feminism




In the 1920s, working for the American Tobacco Company, Bernays sent a group of young models to march in the New York City parade.
He then told the press that a group of "women's rights marchers" would light "Torches of Freedom." On his signal, the models lit Lucky Strike cigarettes in front of the eager photographers.
The New York Times (1 April 1929) printed: "Group of Girls Puff at Cigarettes as a Gesture of 'Freedom'." The study of the origins of feminism itself is an important one.
A semi-anonymous Canadian researcher and author, Karen, who calls herself "Girl Writes What," has spent the last several years investigating the history and origins of feminism, and found, like the psychedelic movement' many of the claims concerning its foundations are fraudulent.[SUP][39][/SUP]

5.

Integration




In 1920 Bernays produced the first

NAACP

convention in Atlanta, Georgia.
His campaign was considered successful simply because there was no violence at the convention. Bernays focused on the important contributions of African Americans to Whites living in the South. He later received an award from the NAACP for his contribution.
During this decade he also handled publicity for the NAACP.

Though this is an obviously sensitive issue, it must be remembered that at the beginning of the twentieth century rock and roll was almost strictly African-American music.
If Bernays saw that music as helping to release sexual restrictions, integration would have been useful. Moreover, since they were emerging from slavery, the culture of African Americans in the 19[SUP]th[/SUP] century was much closer to the archaic revival promoted by the creators of the counterculture than that of white America.
Thus, Bernays' promotion of integration was likely an attempt to debase the culture of white America, rather than uplift African Americans.

6.

Psychedelic drugs




Though Bernays is not known to have overtly promoted LSD, as noted above, he did assist in establishing smoking tobacco as a socially desirable act, thereby seeding the ground for other drug use.
Moreover, Bernays created the propaganda that enabled a destructive drug to be accepted by the American public - the PR campaign that fooled the country into believing that water fluoridation was safe and beneficial to human health.
As Health Freedom News related:
[align=left]
The wide-scale U.S. acceptance of fluoride-related compounds in drinking water and a wide variety of consumer products over the past half century is a textbook case of social engineering orchestrated by Sigmund Freud's nephew and the "father of public relations" Edward L. Bernays.
The episode is instructive, for it suggests that tremendous capacity of powerful interests to reshape the social environment, thereby prompting individuals to unwarily think and act in ways that are often harmful to themselves and their loved ones. […]

In fact, sodium fluoride is a dangerous poison and has been a primary active ingredient in a wide variety of insecticides and fungicides. The substance bioaccumulates in mammals, has been linked to dulled intellect in children, and is a cause of increased bone fractures and osteosarcoma.[…]

In the 1930s, Edward Bernays was public-relations adviser to the Aluminum Company of America (Alcoa).
[FONT=Arial][size=12]Alcoa's principal attorney, Oscar Ewing, went on to serve in the Truman administration from 1947 to 1952 as head of the Federal Security Agency, of which the Public Health Service was a
---
Bohemian Grove
-
Keith Millea
-
24-03-2014
It speaks volumes,I think,that there are people,indeed a whole cottage industry,who would use this type of propaganda as a smear campaign to devalue the things that the counter-culture stood for.
Free thinkers
,not mind controled zombies out to debase the dominate culture and bring in a "New Dark Age".Geezus...::facepalm::
Here's another for your entertainment.
---