U.N. Official Resigns After Refusing to Withdraw Report Accusing Israel of Apartheid
HeadlinesMar 20, 2017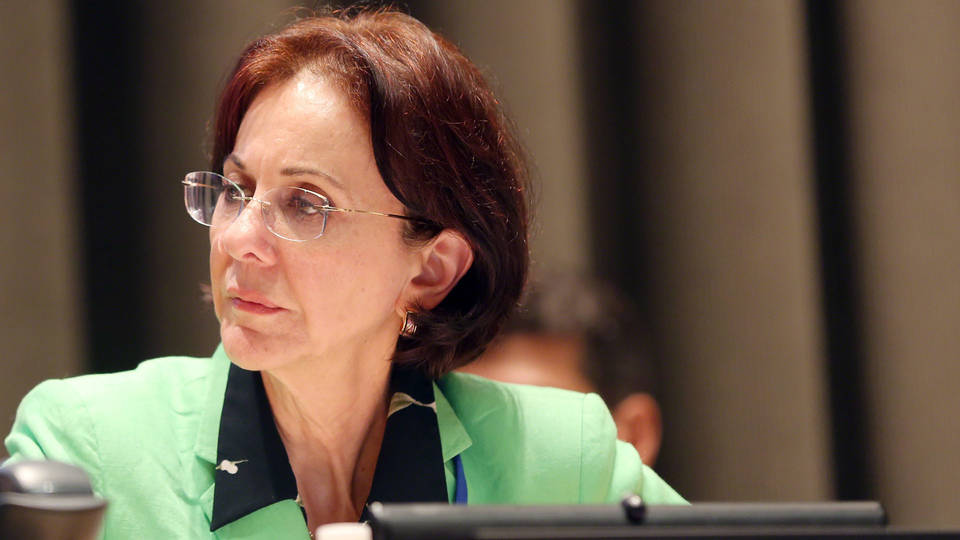 Palestinian President Mahmoud Abbas awarded former U.N. official Rima Khalaf Palestine's Medal of the Highest Honor, after Khalaf resigned rather than bowed to pressure to withdraw a U.N. report accusing Israel of imposing an "apartheid regime" on the Palestinians. This is former executive secretary for the U.N.'s Economic and Social Commission for Western Asia, Rima Khalaf.
Rima Khalaf
: "It was to be expected that Israel and its allies would put enormous pressure on the United Nations secretary-general to renounce the report, and he gave me his instructions to renounce it. I asked him to review his stance on this, but he insisted on it, so I submitted my resignation from the United Nations to him. The crimes that Israel continues to commit against the Palestinian people and in Lebanon amount to war crimes against humanity."
Rima Khalaf's resignation came the same day Israeli soldiers opened fire on a group of Palestinian teenagers in a refugee camp in the Israeli-occupied West Bank, killing 16-year-old Murad Yusif Abu Ghazi. On Saturday, Israeli soldiers fired rubber-coated steel bullets at a group of mourners, following the boy's burial.
Click here to see our full interview with Richard Falk, who co-authored the U.N. report accusing Israel of imposing an apartheid regime
.
"Let me issue and control a nation's money and I care not who writes the laws. - Mayer Rothschild
"Civil disobedience is not our problem. Our problem is civil obedience! People are obedient in the face of poverty, starvation, stupidity, war, and cruelty. Our problem is that grand thieves are running the country. That's our problem!" - Howard Zinn
"If there is no struggle there is no progress. Power concedes nothing without a demand. It never did and never will" - Frederick Douglass