The Truth of The Children of Vietnam: A Way of Liberation
How Will We Challenge Militarism, Racism, and Extreme Materialism?
by David T. Ratcliffe
rat haus reality press
November 30, 2017
This is an exposition of the photographic essay by William Pepper about the children of Vietnam that Martin King first saw on January l4, l967. Initially, while he hadn't had a chance to read the text, it was the photographs that stopped him. As Bernard Lee who was present at the time said, "Martin had known about the [Vietnam] war before then, of course, and had spoken out against it. But it was then that he decided to commit himself to oppose it." Pepper's essay contains the most powerful creative energy on earth: truth force. It is as relevant 50 years later as it was in 1967. Martin King steadfastly exhorted all to confront and grapple with the triple prong sicknesslurking within the U.S. body politic from its inceptionof racism, extreme materialism, and militarism. These evils require us to respond with life-giving intelligence, to change course away from the nightmare path we are pursuing, and towards, in Coretta King's words, "a more excellent way, a more effective way, a creative rather than a destructive way." All of us in the United States are the ones best positioned to challenge the destructiveness of the three prong sickness destroying our civilization and the Earth, and change direction towards affirming life in all its variations and sacredness. We have choices and power here that the majority of humanity do not enjoy. The choice and the power resides with us. And the choice to recognize that power, and take responsibility for it to make this into a world where all of us can live together in peace and fellowship s i t s r i g h t h e r e.
---
Within the United States we are constantly told this is the greatest country on Earth and the last, best hope of humanity. In order to live up to such lofty assertions, it is necessary for all U.S. citizens to understand what is being done in our collective name every single day. Such awareness requires a willingness to confront disturbing and frightening facts that challenge the popular slogans of the land of the free and the home of the brave.

Following reports in the 1980s of the U.S. -armed, -funded, and -trained death squads in Central America, the thought kept surfacing: If only people in the U.S. could

see

factual footage of how our government is directly and covertly involved in on-the-ground torture and murder of innocent people south of the U.S. border, they would en masse demand it stop.' There are many articles and books that catalog and enumerate sources concerning post-WWII United States military aggressions and intelligence agency covert operations both domestic and foreign.[1] The focus here is an especially potent photographic essay on the consequences to the people of Vietnam from the U.S. war in their country.[TABLE="width: 250, align: left"]
[TR]
[TD]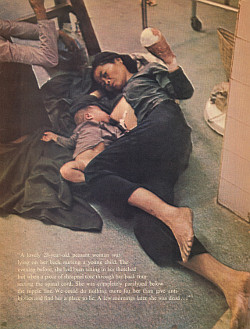 "A lovely 28-year-old peasant woman was lying on her back nursing a young child. The evening before, she had been sitting in her thatched hut when a piece of shrapnel tore through her back transecting the spinal cord. She was completely paralyzed below the nipple line. We could do nothing more for her than give antibiotics and find her a place to lie. A few mornings later she was dead."[/TD]
[TD] [/TD]
[/TR]
[/TABLE]
In January 1967, an article was published in Ramparts Magazine by William Pepper titled, "The Children Of Vietnam."[2] This searing essay presented vital historical truth of the toll the U.S. war in Vietnam was taking both physically and psychically on that country's children. At the time Pepper was executive director of the New Rochelle Commission on Human Rights, an instructor in Political Science at Mercy College in Dobbs Ferry, New York, and director of the college's Children's Institute For Advanced Study and Research. On leave of absence in the spring of 1966, he spent six weeks in Vietnam as a correspondent accredited by the Military Assistance Command in that country, and by the government of Vietnam. His primary concern was the effects of the war on women and children, the role U.S. voluntary agencies performed, and the work of the military in civil action.The time period in which "The Children of Vietnam" was written included a wide-spread and expanding anti-war movement that increased pressure on the U.S. federal government which finally ended its war in Vietnam in 1973. It might have ended it in 1968 had Presidential candidate Richard Nixon not committed treason by secretly offering the North Vietnamese a better deal if they waited until after he won the November election.[3]

It would have ended in the mid-1960s. Tragically, the assassination of President Kennedy aborted the formal decision he had made to withdraw all U.S. military forces from Vietnam by the end of 1965. James Galbraith described this in a 2009 interview:

The formal decision of President Kennedy to implement a full withdrawal of U.S. forces from Vietnam by 1965 was made less than two months before Dallas. In his November 2009 Keynote Address at the Coalition on Political Assassinations conference, Catholic Worker and author Jim Douglass spoke about this.

National Security State historian John Judge devoted his life to research, writing, and speaking.[8] In Kenn Thomas's words, "Judge compiled data and ferreted out information about the oft covered-up facts of history."[9] John grew up in Falls Church, Virginia where both his parents, John Joseph Judge and Marjorie Cooley Judge worked as civilian employees in the Pentagon. As he recounted in a 2002 talk:

Over three million Vietnamese, Laotians, and Cambodian as well as 58,000 U.S. American lives were lost as a direct result of the assassination of the 35th President. The war that would finally end in 1973 was being put on rails to end ten years earlier. Collectively, U.S. state actors, academicians, and media personnel have not yet confronted, much less acknowledged, the truth concerning our history of this timeline.

[TABLE="width: 98%"]
[TR]
[TD]It's that everything [in the Cold War in 1962-1963] was totally out of control and then, through a kind of incredible process where these two men were communicating secretly with each other over the year previous [Sep 1962-63], and smuggling letters back and forth to each other, in the midst of this conflict, they were beginning to trust each other.... It's a remarkable process. And it's all beneath the surface. But so are all the things that count as Merton understood.... And that's why I have some hopes that if we are willing to go deeply enough into the darknessand Kennedy was, and Khrushchev wasanything can happen for the good.

But if we don't go into the darkness it doesn't happen

.
[/TD]
[/TR]
[/TABLE]
Who benefited from the prospective eight additional years of that war? Certainly not the indigenous peoples of southeast Asia. Beyond the number of dead in Vietnam, those who survived faced a more pernicious horror as the opening of "The Children of Vietnam" explains.In February 2003 William Pepper spoke at Modern Times Bookstore in San Francisco on the release of his new book, An Act of State: The Execution of Martin Luther King. He started his talk by relaying his experience in Vietnam.

In 1964 Wayne Morse (D-OR) was one of only two U.S. Senators to oppose the Gulf of Tonkin Resolution which authorized LBJ to take military action in Vietnam without a declaration of war. In remarks before the Senate on August 22, 1966, Morse spoke at length about William Pepper and his experiences in Vietnam the previous spring:

In a 1999 essay, Jim Douglass writes how:

Bernard Lee later explained, "That's when the decision was made. Martin had known about the war before then, of course, and had spoken out against it. But it was then that he decided to commit himself to oppose it."[14]

Continuing in his 2003 talk, Pepper described how he began to work with Martin King:

As William Pepper recounted, when Martin King first saw "The Children of Vietnam," "He hadn't had a chance to read the text at that point but it was the photographs that stopped him." The profound force of truth in the images of U.S. war consequences to the people of Vietnam moved Dr. King to begin, in Gandhi's words, his final experiments in truth.[16]Vincent Salandria describes how "historical truth is the polestar which guides humankind when we grope for an accurate diagnosis of a crisis."[17] Jim Douglass relays how Gandhi's experiments in truth take us into the most powerful force on earth and in existence: truth force or satyagraha. "Remember what Gandhi said that turned theology on its head. He said truth is God. That is the truth: Truth is God. We can discover the truth and live it out. There is nothing, nothing more powerful than the truth. The truth will set us free."[18]"The Children of Vietnam" provides an instance of truth force that is needed now more than ever to counter the fragmentation and doublethink being amplified by the demands of capital and its accumulation. Because, tragically and horrifically, what the United States caused to happen in Vietnam has not stopped. It continues to this day, magnified on a global scale within numerous theatres of U.S. military and covert operations including in Iraq, in Afghanistan, and Yemen.[19]Earlier this month a report from the Costs Of War project at Brown University details U.S. spending on post-9/11 wars to reach $5.6 trillion by 2018.[20] Among other data, this series finds that the average U.S. taxpayer has spent $23,386 on these wars since 2001. Apprehended in this way, it is clear how each of us who pays taxes in the U.S. is collaborating in, and contributing to, the militarism that is devastating the globe and devouring our collective future.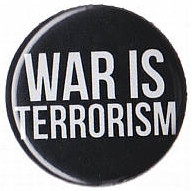 In denouncing the U.S. war in Vietnam at Riverside Church in 1967 Martin King posed the question on behalf of Vietnamese peasants: "What do they think as we test out our latest weapons on them, just as the Germans tested out new medicine and new tortures in the concentration camps of Europe?" And this was a war that ended up being broadcast on nightly news television in the United States as it became evermore hellish in its results. Said King at Riverside, "When machines and computers, profit motives and property rights, are considered more important than people, the giant triplets of racism, extreme materialism, and militarism are incapable of being conquered." His voice, love, compassion, and intelligence are as searingly relevant

right now

, half a century later, as in 1967.Historian Vincent Harding was a close friend of Martin King and the author of King's "Beyond Vietnam: A Time to Break Silence," speech at Riverside Church. In his uncompromising book, Martin Luther King: The Inconvenient Hero,[21] Harding offers a series of meditations on the final years of King's life after his August 1963 I Have A Dream speech. In a 2010 conversation, the historian described how, for the U.S. to establish a national MLK holiday,

Harding's book evokes and reignites the increasingly radical King, largely forgotten, rejected, and ignored by the status quo at every level. Writing of the national holiday, he asks the question,

Published in 1996, Harding reminds us of the bristling vector Dr. Martin Luther King Jr. was accelerating towards, unceasing in his invitation for all to likewise walk through the self-imposed walls of our own limitations and to create and establish "another way, a better way than the way of weapons and war, to be all [we] can be."[24]

Coretta Scott King recounts how, on Saturday, April 6, 1968as Vincent Harding writes, "two days after the bullet of fear and greed, of racism and militarism, and of ignorance and blindness had finally caught up with her husband"she spoke at Ebenezer Baptist Church in Atlanta about her spouse.

Trappist Monk Thomas Merton had a gift for seeing the truth of our world with intelligence and coherence. In a letter to a correspondent on New Year's Eve 1961, Merton wrote about how we had become servants of our own weapons of war:


[TR]
[TD] [/TD]
[TD="align: right"]"About eight per cent of Vietnam's population live in refugee shelters or camps; about three quarters of the shelter population, or over 750,000 persons, are children under 16. In shelters like Qui Nhon, pictured here, there is unimaginable squalor and close confinement..."
"Despite the gradual process of animalization, in their striving to maintain a semblance of dignity, they are beautiful."[/TD]
[/TR]
[/TABLE]


The scourge of war that forever changed the world of the children of Vietnam, who physically survived our war in their land, casts an ever-lengthening shadow that haunts us to the present day with ever more effective killing machines including drones and remote-control-engendering-death technologies. The questions before us have not changed since 1967. How have we and how will we respond to the world of hellish death and suffering we fund throughout every year, including on blood money tax day? What are we to do with these lives we have been given to move away from the great levels of materialism that have always been so much a threat to our humanity and the humanity of others? To oppose all war and the machinery of war and come out every day against militarism and against our temptation to live as a new kind of imperial power in the world? To be totally committed to the cause of the poorin Mississippi, in Chicago, in Appalachia, in Vietnam, in Central America, in South America, in Memphis? To work tirelessly so the cause of the poor becomes the nation's first priority, until all people are guaranteed jobs or honest income, until our nation stops killing humanity abroad and despoiling the Earth and turns to tend to the desperate needs of its people at home? To dissolve our psychological numbing walls and allow the light of courage, faith, fellowship, love and peace to come into our hearts and thus be reminded that intelligence is not meant to be another word for espionage, spying, and dirty tricks? What truth of God could be greater than the truth of our rich, unexplored human possibilities, our fundamental oneness, our essential union with all life, and our responsibility to live out that truth, politically, economically, socially, spiritually, ecologically, culturallycome what mayagainst all the systems of separation, dehumanization, and exploitation which deny "what the living may become"?

The questions demanding our response abilities remain. They will not go away. To respond to them may appear to run the gamut from seemingly difficult to impossible. And yet, for our fellow human beings we share this earth with, whose lives have been forever changed by our country's prosecution of the wars that have ravaged themselves, their loved ones, and their landand by the demands of capital and its accumulation that has stolen the raw material resources from their land to further pad the Fortunes of the Five Hundred and of the One Thousandthe challenges the poor of the world confront are countably infinite more difficult to respond to than what the majority of we here in the United States face. We have choices and power here that the majority of humanity do not enjoy. The choice and the power resides with us. And the choice to recognize that power, and take responsibility for it, and make this into a world where all of us can live together in peace and fellowship, s i t s r i g h t h e r e.

[TABLE="width: 98%"]
[TR]
[TD]The comfortable nations often authorize the worst atrocities overseas through fear for their own safety, imagining themselves the victims to be protected from crime at all costs. Such attitudes entitle people in Iraq, Afghanistan and Yemen to look in our direction when they ask, "Who are the criminals?" They will be looking at us when they ask that, until we at last exert our historically unprecedented economic and political ability to turn our imperial nations away from ruinous war, and earn our talk of mercy.
[/TD]
[/TR]
[/TABLE]


While writing this composition my mind went back to what William Pepper had recounted in 2003: "Then [MLK] asked to meet with me and asked me to open my files to him that went well beyond what was published in the Ramparts piece in terms of photographs." I wrote Mr. Pepper asking if he would be amenable to my including some of the additional photographs he described sharing with Martin King in addition to those published in Ramparts. Apologizing for not being able to fulfill my request, he responded with the following:

The power of truth force contained in such a photographic record was validated by its theft at the hands of the Federal Bureau of Investigation. Whose interests are served by such breaking and entering thievery? Who directs and orders the confiscation by federal police of our collective history? What are the true costs to this societyand by extension to all of humanityof having its factual historical record gagged, buried, classified, omitted, distorted, and stolen? And whose interests are served by such malevolent hatred, theft, and destruction of historical truth?

Appendix B in William Pepper's 2016 book, The Plot To Kill King,[29] is titled "Ramparts MagazineThe Children of Vietnam" and includes a black-and-white reproduction of his January 1967 work. The introduction to it states:Near the beginning of his Riverside Church Address, Dr. King said,

As members of our single human family, one of many responsibilities is to bear witness to actions and situations that run counter to our best instincts and understanding and to use our intelligence and empathy to always shift direction towards nurturing and caring for others and for our single, indivisible planetary home. Throughout his life William Francis Pepper has been a tireless champion of humanity and a messenger of truth. His distinct persona, in evidence throughout his decades of writing as well as his actions and deeds, expresses great empathy and concern for the innocents who suffered grievous trauma as a result of the self-serving lies and greed that has driven and promoted United States "national security interests" over and above the interests of Life on Earth. This writer is deeply grateful for William Pepper's undying love for his fellow woman and man, children and elders, and Life unbounded on Earth, now and especially for those yet unborn who can not speak up on their own behalf and for their world yet to be.

William Pepper's witness in The Children of Vietnam connects many historical threads contained in the tapestry of our epoch. Two primary elements are what President Kennedy and Martin King gave of themselves to change the course of the human project in a more excellent way, a more effective and creative way. For both humans, they were willing to pay the supreme price to pursue the visions they expressed of helping move towards a peaceful and just world. In an illuminated 1998 essay titled, "The Assassinations of Martin Luther King and John F. Kennedy in the Light of the Fourth Gospel,"[31] Jim Douglass explores how "Kennedy, like King, lived the word agape: No one has greater love than that this, to lay down one's life for one's friends' (John 15:13)."[32]

Each of us has tremendous gifts and the energy sparked by the upwelling needs of Life to carry on the work of those who came before us. Resurrecting the JFK and the MLK within sets before us the task of exploring ways of implementing the imperative of peacemaking each of them gave their lives for. Exercising our intelligence in this manner, with clarity and coherence, is of the highest calling Life presents us with. Continuing the work of those who devoted their lives to be peacemakers is before every one. No one can ever take that away from us.

[TABLE="width: 250, align: center"]
[TR]
[TD]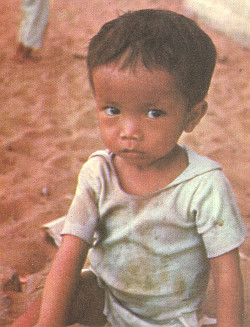 "One tiny child provided for me their symbol. He was about three years old and he sat on the ground away front the others. He was in that position when I entered and still there several hours later when I left. When I approached he nervously fingered the sand and looked away, only to finally confront me as I knelt in front of him. Soon, I left and he remained as beforealone."[/TD]
[/TR]
[/TABLE]





References

[COLOR=#000000][FONT=Times]

"Let me issue and control a nation's money and I care not who writes the laws. - Mayer Rothschild
"Civil disobedience is not our problem. Our problem is civil obedience! People are obedient in the face of poverty, starvation, stupidity, war, and cruelty. Our problem is that grand thieves are running the country. That's our problem!" - Howard Zinn
"If there is no struggle there is no progress. Power concedes nothing without a demand. It never did and never will" - Frederick Douglass