'Unlawful Killing,' Princess Diana Documentary Featuring Photo Of Her Death, Set To Make Cannes Festival Debut (VIDEO)
Posted: 05/10/11 01:26 PM ET
[/url][URL="http://www.huffingtonpost.com/world"]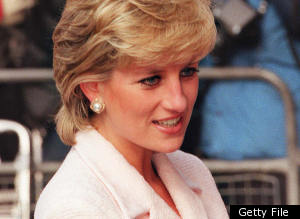 On the heels of Prince William and Kate Middleton's spectacular
wedding
, Britain's royals are now bracing themselves for a much darker occasion -- the
debut
of a controversial documentary set to include a never-before-seen photograph of Princess Diana taken as she lay dying after her car crashed in a Paris tunnel.
Produced by veteran actor and filmmaker Keith Allen, "Unlawful Killing" alleges that British officials -- including other royal family members -- worked extensively to cover up the true details of Diana's 1997 death, the Guardian
reports
. Set to premiere at the Cannes Film Festival this week, the 90-minute film -- which Allen dubs "the inquest of the inquest" -- is
reportedly
backed by Mohammed Fayed, whose son Dodi died with Diana. The movie will
not be shown
in British cinemas due to its graphic content.
"Screening this film in Cannes for the world's media will be both exhilarating and terrifying for me," Allen tells the Guardian. "[The movie] is not about a conspiracy before the crash, but a provable conspiracy after the crash. A conspiracy organized not by a single scheming arch-fiend, but collectively by the British establishment - judges, lawyers, politicians, police chiefs, secret services, even newspaper editors - all of whom have been appointed to their positions because they are 'a safe pair of hands.'"
Watch ABC's report on "Unlawful Killing," which includes scenes from the film, below:
http://www.huffingtonpost.com/2011/05/10...=fb&src=sp
"The philosophers have only interpreted the world, in various ways. The point, however, is to change it." Karl Marx

"He would, wouldn't he?" Mandy Rice-Davies. When asked in court whether she knew that Lord Astor had denied having sex with her.

"I think it would be a good idea" Ghandi, when asked about Western Civilisation.