For fascists, racists and eugenicists that can't stand the Republican party. [URL="http://american3p.org/about/democracy/"]
http://american3p.org
Leadership
William D. Johnson, Chairman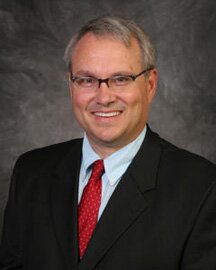 William D. Johnson, J.D., is an international corporate lawyer practicing in Los Angeles, CA. He holds both an undergraduate degree from Brigham Young University, where he majored in Japanese, and a law degree from Columbia University. He has been married for 27 years and has five children.
As Chairman of the American Third Position, he serves the purpose of speaking on behalf of the party, and championing its sensible and just policies before the American people. He is also, more than any other, responsible for safeguarding the course, values, and program of the party.
________________________________________________________________________
Kevin B. MacDonald, Director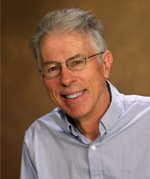 Kevin B. MacDonald, Ph.D., is a professor of psychology at California State University, Long Beach. MacDonald is the author of seven books on evolutionary psychology and child development and is the author or editor of over thirty academic articles. He received his B.A. from the University of WisconsinMadison in 1966, and he received an M.S. in Biology from the University of Connecticut in 1976. He earned a Ph.D. in 1981 (Biobehavioral Sciences) from the University of Connecticut.
As a director of the American Third Position, he influences the course of the party and provides guidance to both the chairman and the president.
________________________________________________________________________
James Edwards, Director
James Edwards is best known as the creator and primary host ofThe Political Cesspool Radio Program, an award-winning broadcast that has gained national attention for conducting interviews featuring columnist Pat Buchanan, author Jerome Corsi, rocker Ted Nugent, and countless other headliners and newsmakers. Mr. Edwards has made numerous appearances on CNN, while the show itself has been the subject of articles in theLos Angeles Times, the London Times, Newsweek, and many other major print publications.
James has been named an "Honorary City Councilman" by the City of Memphis, Tennessee, while his radio program received a certificate of recognition from the same city council for "Outstanding Contributions to the Community." He has also served as a newspaper contributor and is a licensed pilot.
________________________________________________________________________
Tom Sunic, Director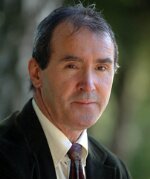 Tom Sunic, Ph.D. (
http://www.tomsunic.info
), is a former professor of political science, a scholar, a prolific writer and an accomplished linguist in Croatian, English, French and German. A number of themes emerge in his books and numerous essays: religion, cultural pessimism, race, liberalism, democracy, multiculturalism and communism. From the vantage point of a European-American observer who has experienced the reign of liberalism and communism on both sides of the Iron Curtain, Dr. Sunic offers insights into Western and post-communist and post-liberal societies and culture.
He received his B.A. from the University of Zagreb in Comparative Literature and Foreign Languages in 1977 and 1978. He received an M.A. in International Affairs from California State University, Sacramento, in 1985. He earned his Ph.D. in 1988 from the University of California, Santa Barbara.
He has been doing research on the meaning of modern political discourse and new forms of intellectual censorship.
________________________________________________________________________
Virginia Deane Abernethy, Director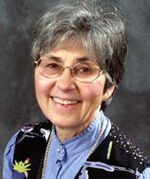 Dr. Abernethy is a professor emeritus of psychiatry and anthropology at Vanderbilt Medical School. Her interdisciplinary post-graduate training in anthropology expanded into studies of human population and the interface of culture, population, and the environment. For 12 years, she was the editor of the ecology and social science journal, Population and Environment.
Abernethy is an expert regarding the "Demographic Transition" theory, the idea that fertility rates are automatically reduced with economic or social improvements. Dr. Abernethy is a member of the Board of Directors for Carrying Capacity Network.
Dr. Abernethy received her Ph.D. from Harvard University; M.B.A., Vanderbilt; and B.A. from Wellesley College.
________________________________________________________________________
James Kelso, Director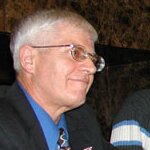 Jamie Kelso is our membership coordinator. Kelso was born in New York City to parents from Nebraska and Missouri of Scottish and German ancestry. He is an Eagle Scout and member of MENSA. He ran for Congress as an Independent in the 5th Congressional District of Missouri in 1976.
He is a former member of the John Birch Society. He is an artist and musician, working in painting, etching, and engraving, and has sung tenor leads in opera, musicals, and lieder.
[/URL]
"The philosophers have only interpreted the world, in various ways. The point, however, is to change it." Karl Marx

"He would, wouldn't he?" Mandy Rice-Davies. When asked in court whether she knew that Lord Astor had denied having sex with her.

"I think it would be a good idea" Ghandi, when asked about Western Civilisation.