19-04-2009, 01:22 AM (This post was last modified: 19-04-2009, 03:11 AM by Bruce Clemens.)
Today, April 19th, 2009 marks the 14th anniversary of the bombing of the Alfred P. Murrah Federal Building in Oklahoma City, Oklahoma. With that in mind I would like to open a new thread that I hope will be useful to catalog the facts of the occurrence and allow people to post information about the case.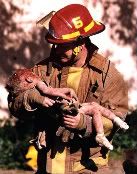 In my opinion, the bombing was a precursor to what would follow on September 11th, 2001. I believe certain people saw the methods and outcome as a useful blueprint to improve on and perfect for reuse on a grander scale. And I believe those people gained confidence when they saw how quickly the public was willing to stop asking hard questions, forget the discrepancies, ignore evidence to the contrary, and swallow the official explanation. My hope is that 1995 was a more naive time and perhaps some people were more likely to go on record with facts that might point to the truth than we would find today. I think of OKC's local channel 4 news that reported on the multiple bombs and other discrepancies for a while after the explosion. What happened to all that information? Why have we all chosen to forget?
Let's look at the similarities to 911:
·
A building is destroyed and innocent lives are taken under questionable circumstances
·
Public outrage is engendered against what is quickly identified as a terrorist threat
·
The "perp" is identified within hours; a single horrible monster on which the public can focus easily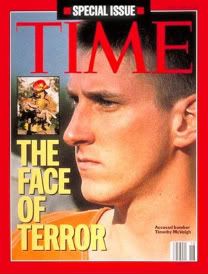 The event led to "anti-terrorism" laws that impinge on our
constitutional rights
·
The rubble is quickly removed and buried, under armed guard, while still technically a crime scene, making a real forensic analysis impossible
·
Witnesses consistently report multiple blasts, confirmed by seismographs;

the government concludes that they were all "mistaken"
·
Many security video tapes of the blasts and the events leading up to it, taken from multiple locations, are confiscated by the government and have never been released
·
Hard physics casts doubt about the ability of an ANFO bomb, the "official" cause of all the destruction, to have actually caused that destruction (e.g. cool hydrocarbon fires "softening steel" at WTC)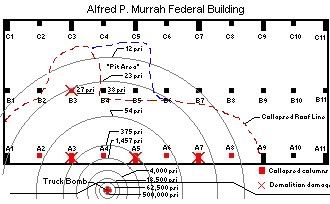 ·
Some people were tipped off before hand (ATF) and weren't in their office that morning
·
A "patsy" has been put to death and case is officially closed (e.g. 19 "dead" hijackers of 911)
·
0ver 20 separate witnesses reported a second individual in the Ryder truck (John Doe #2) who just fell off the map and is now ignored by the FBI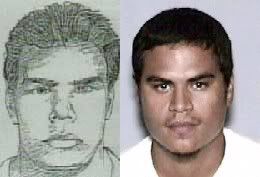 ·
A person matching "John Doe #2"'s description is arrested and later found beaten to death in his jail cell. Cause of death is determined to be suicide
·
FBI told in advance of the impending crime and does not follow up on leads
·
After the fact, certain FBI agents told to back off and let some things remain uninvestigated
The more I learn about OK City the more I see that it was a warm up for 911.
For a good analysis of why McVeigh accepted the rap, see:
http://www.deeppoliticsforum.com/forums/...ht=Mcveigh
I am just a little too young to remember where I was when I first heard of JFK's assassination, but I do remember my parent's stunned silence as we watched his funeral procession pass by on our grainy black and white TV. After that I have images permanently etched in my mind of where I was and what I was doing when I first learned of RFK's death, MLK's assassination, Nixon's resignation, Vietnam ending with Huey helicopters trying to land on U.S. ships and being pushed over the side, the fall of the Shah, the folly of Carter and the Iran hostages, the failed hope of Reagan, the first Bush war, the coming of Clinton, Ruby Ridge, Waco, Janet Reno and Oklahoma City.
There are threads connecting all. I am only now beginning to discover them. I hope this will be the start of a conversation that will add to one aspect of them, and will help to clarify exactly why at least 169 men, women and children were killed.
"If you're looking for something that isn't there, you're wasting your time and the taxpayers' money."
-Michael Neuman, U.S. Government bureaucrat, on why NIST didn't address explosives in its report on the WTC collapses